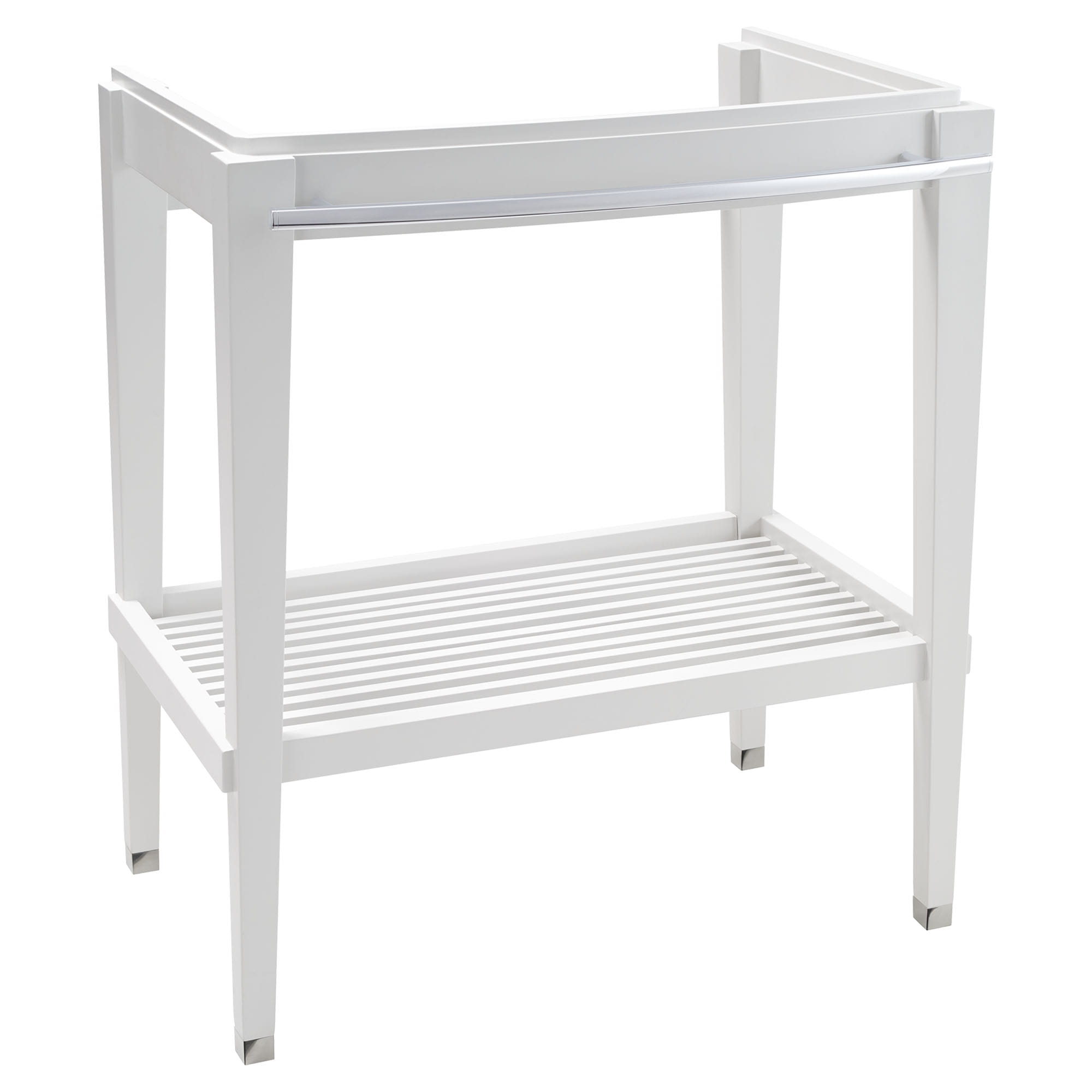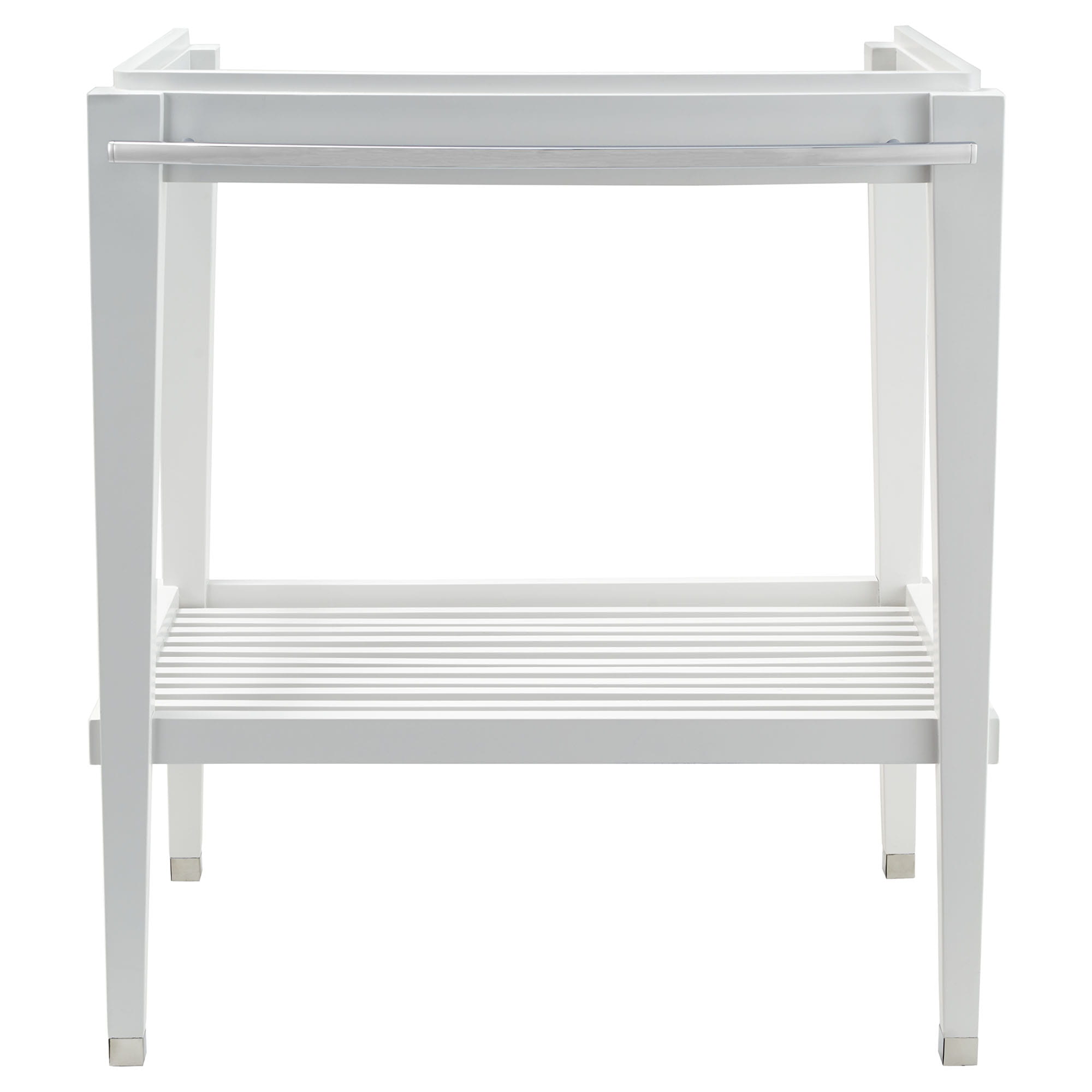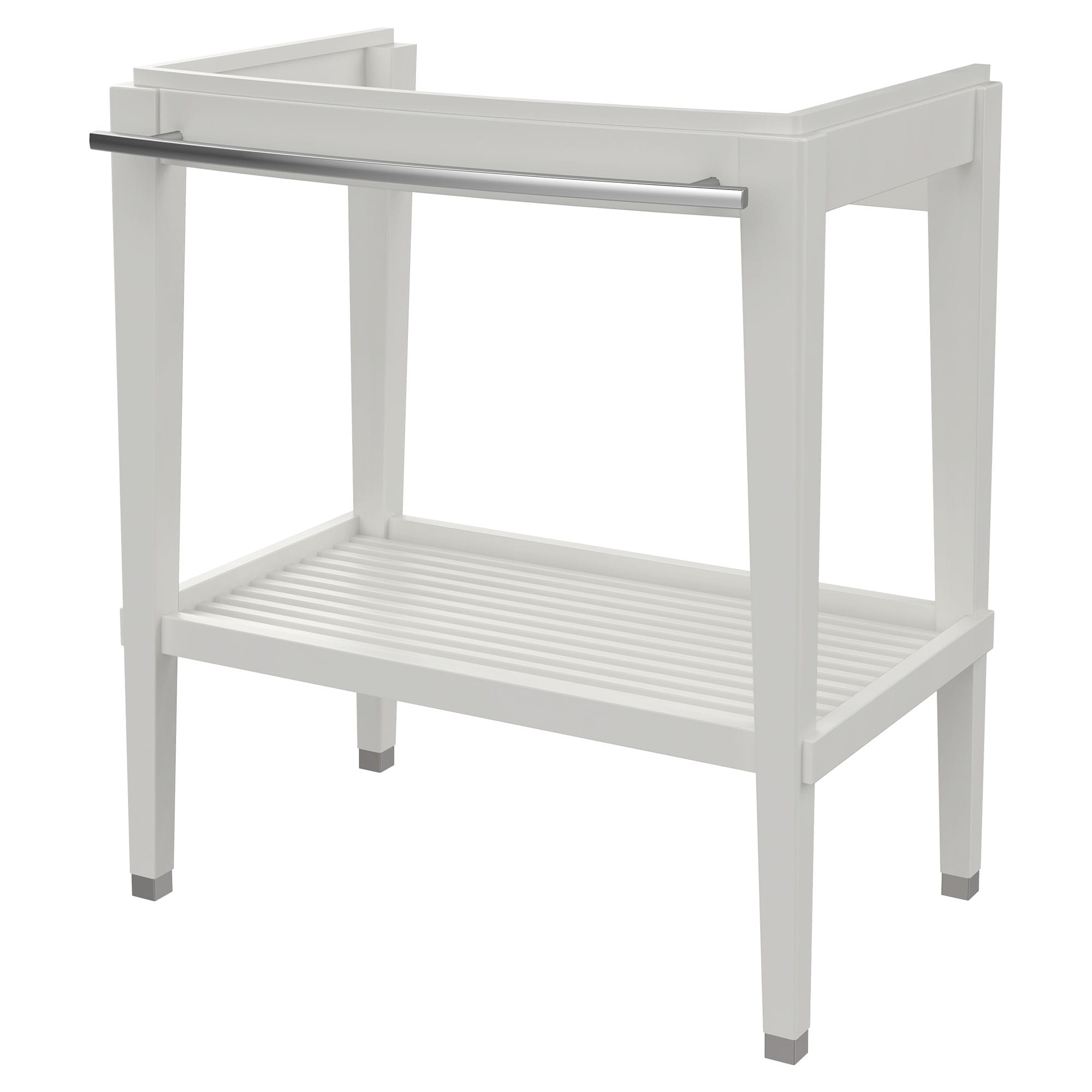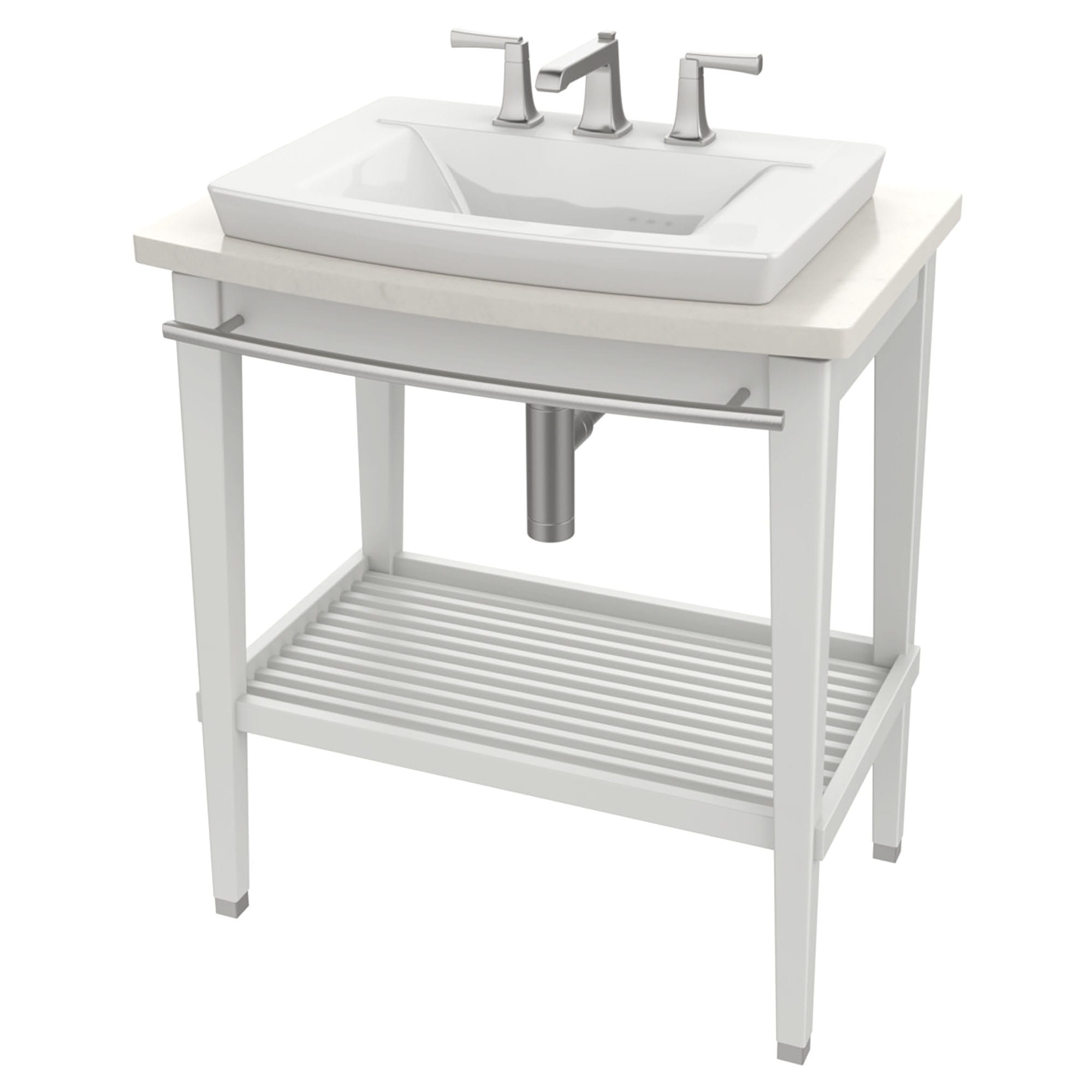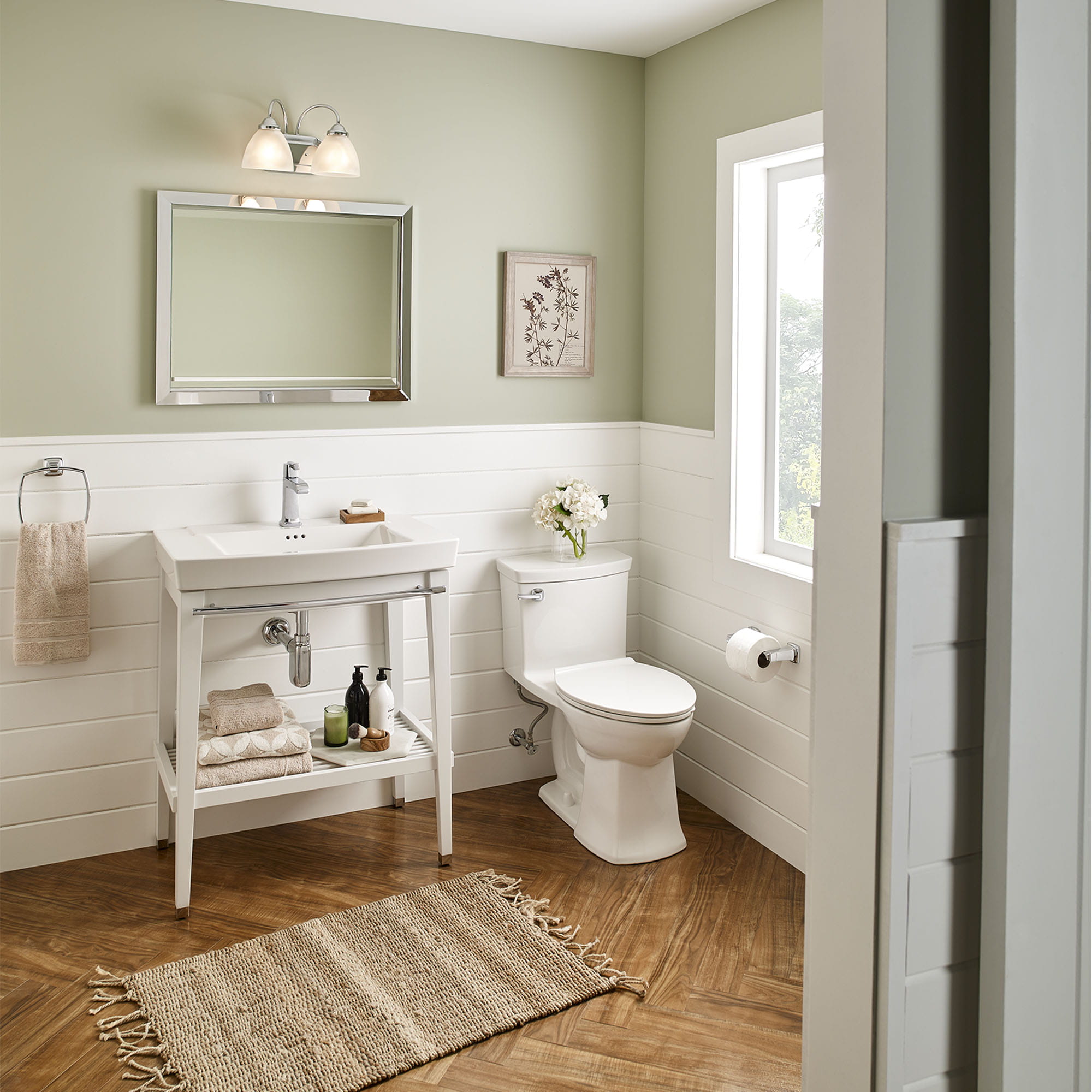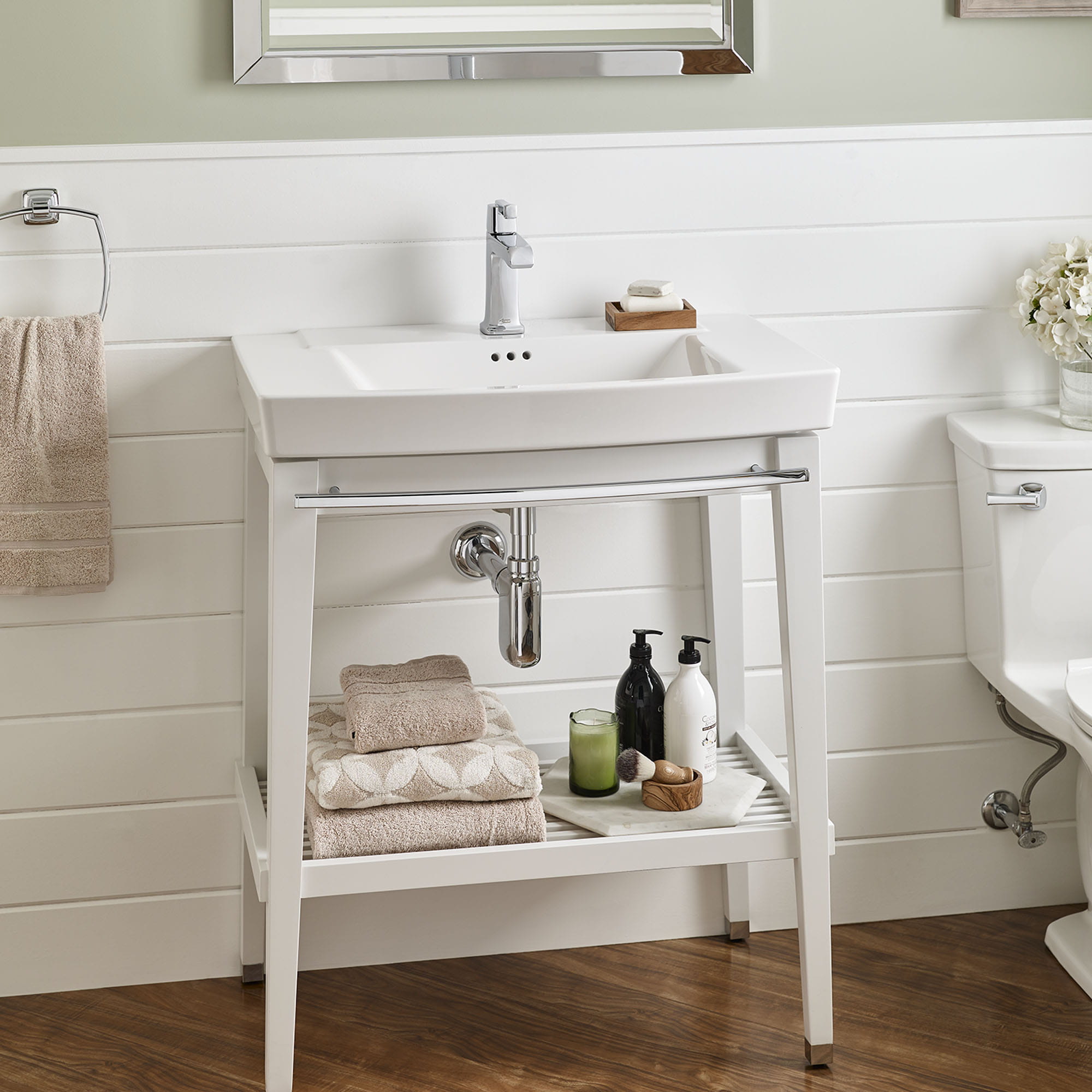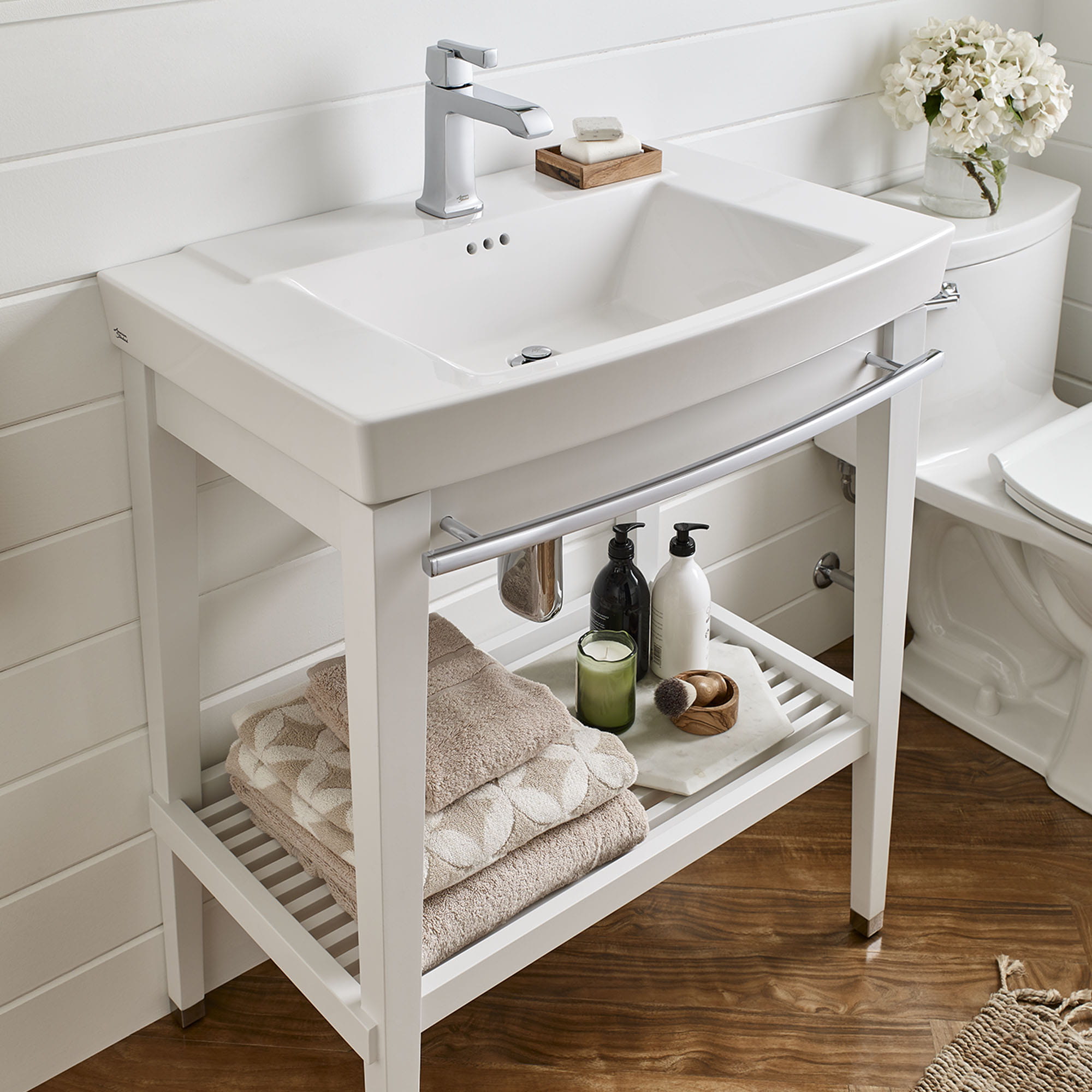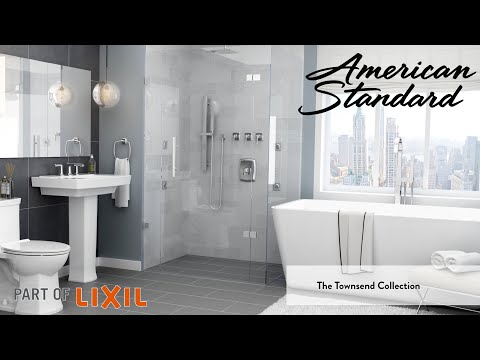 Washstand for American Standard® Townsend® Sinks
List Price:
Buy Now Price:
List Price:
30-inch vanity with two drawers
Design matched vanity coordinates with Townsend suite fixtures and fittings
Product Description
Reminiscent of the Manhattan Bridge, American Standard Furniture for the Townsend® Sinks 30-inch Bathroom Sink Console reflects the tapered edges of the Townsend Collection. The console and shelf assembly feature a lap joint detail, which reflects the quality and craftsmanship of the Townsend Collection. Perfect for your choice of the Townsend pedestal sink top, above counter sink and under counter sink, this versatile bathroom console is a contemporary addition which is sure to elevate the look of your bathroom.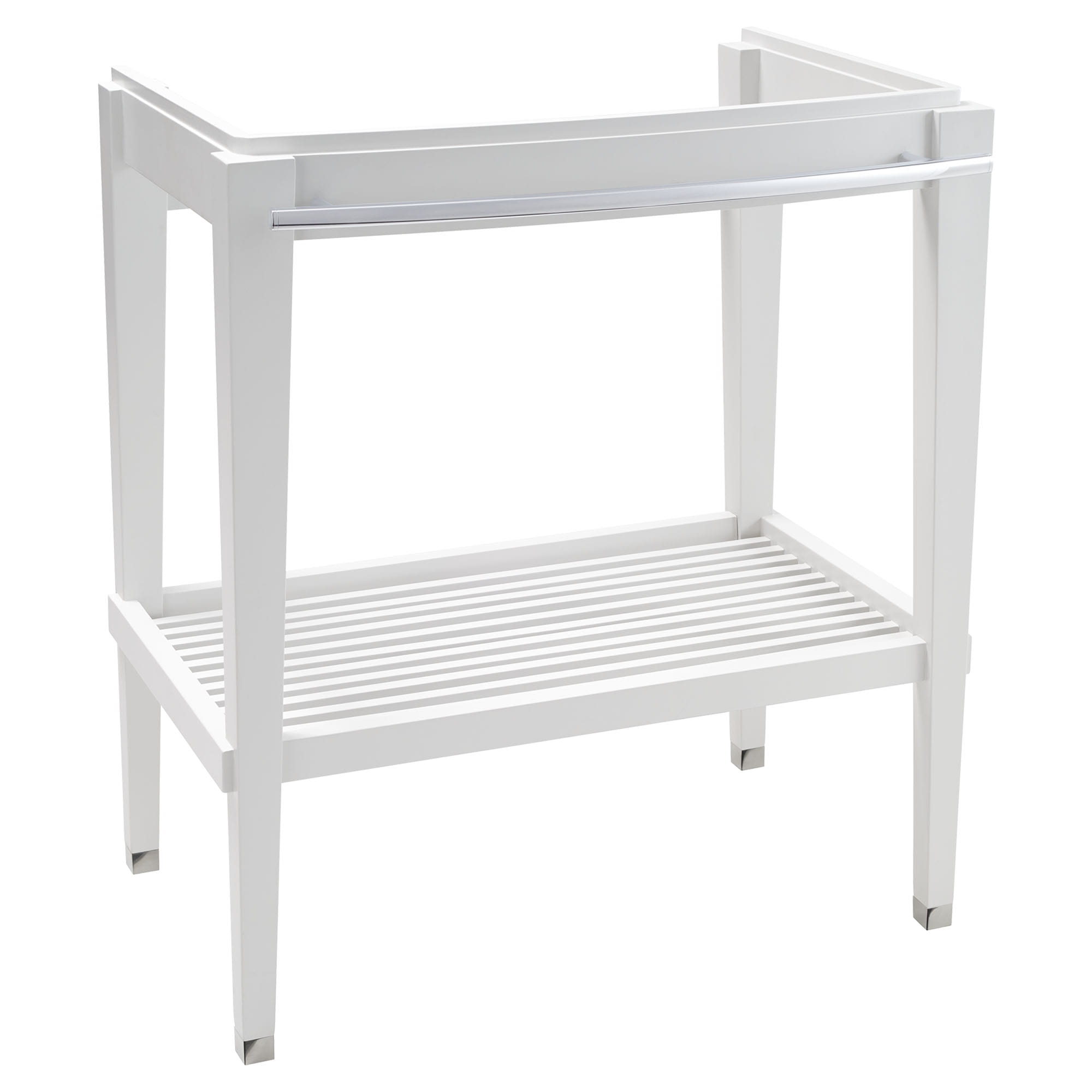 Washstand for American Standard® Townsend® Sinks
Feature
30-inch vanity with two drawers
Design matched vanity coordinates with Townsend suite fixtures and fittings
Accommodates the Townsend Pedestal Sink Top, Townsend Above Counter Sink and Townsend Under Counter Sink
Requires towel bar (sold separately)
Above counter and under counter sinks require quartz top (sold separately)

Required Products & Parts (Not Included)