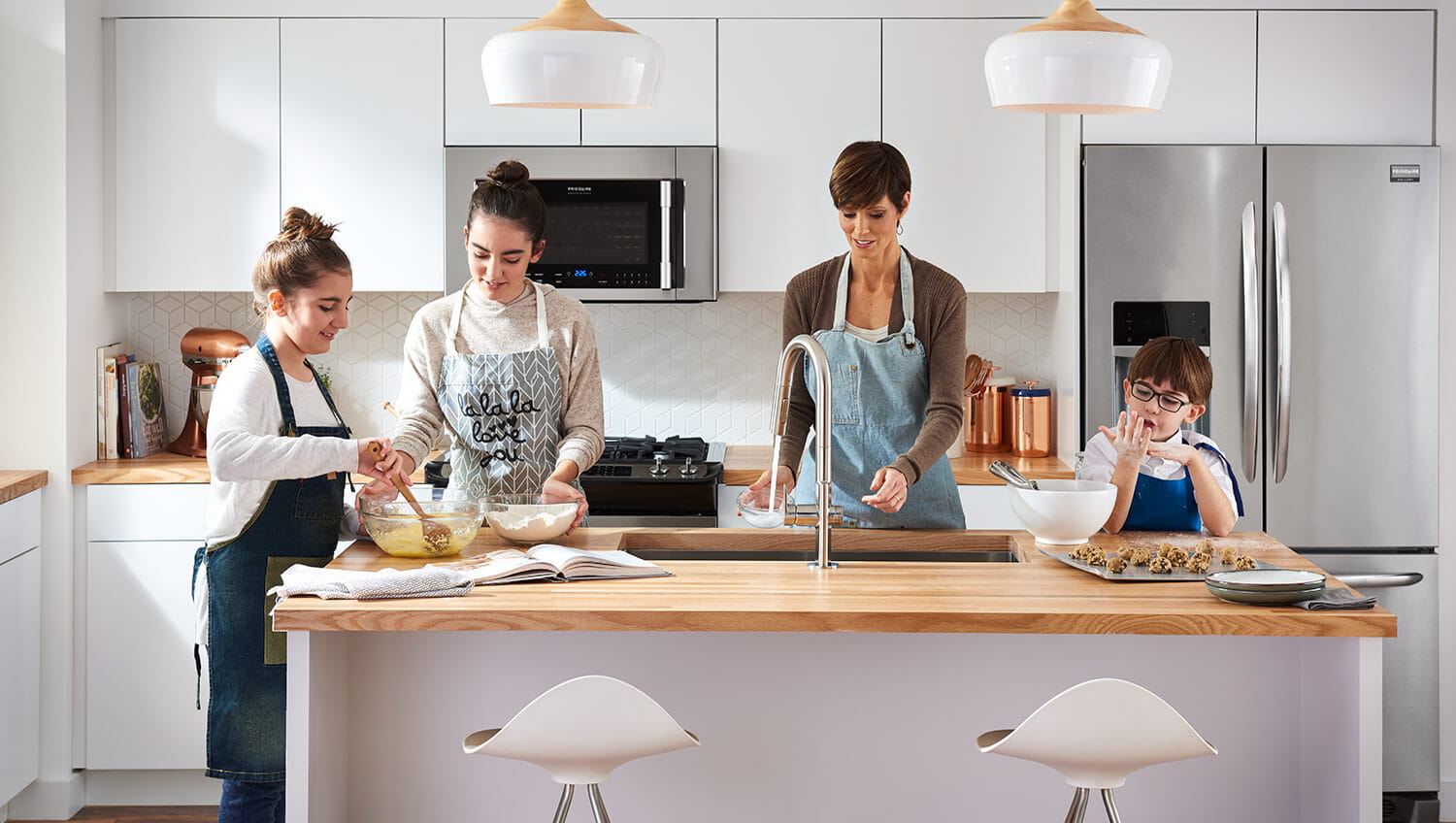 Beale MeasureFill Touch Kitchen Faucet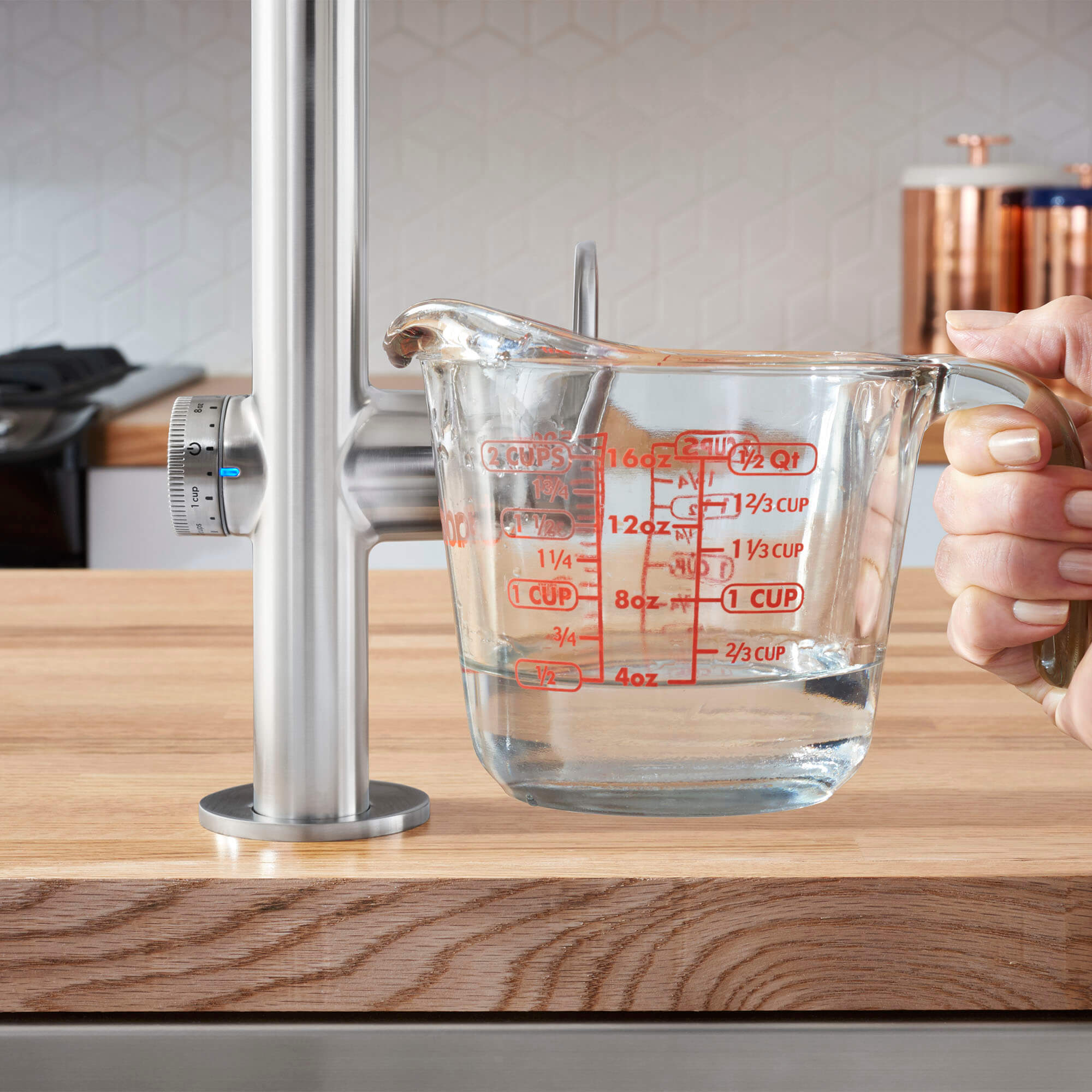 MeasureFill Technology
Delivers a precise set volume of water up to 5 cups/40 ounces - on demand. Turn the dial to your desired volume of water. Then touch the dial window to turn on the water flow. Blue LED Light illuminates on the dial window and the measuring mark when measuring function is used.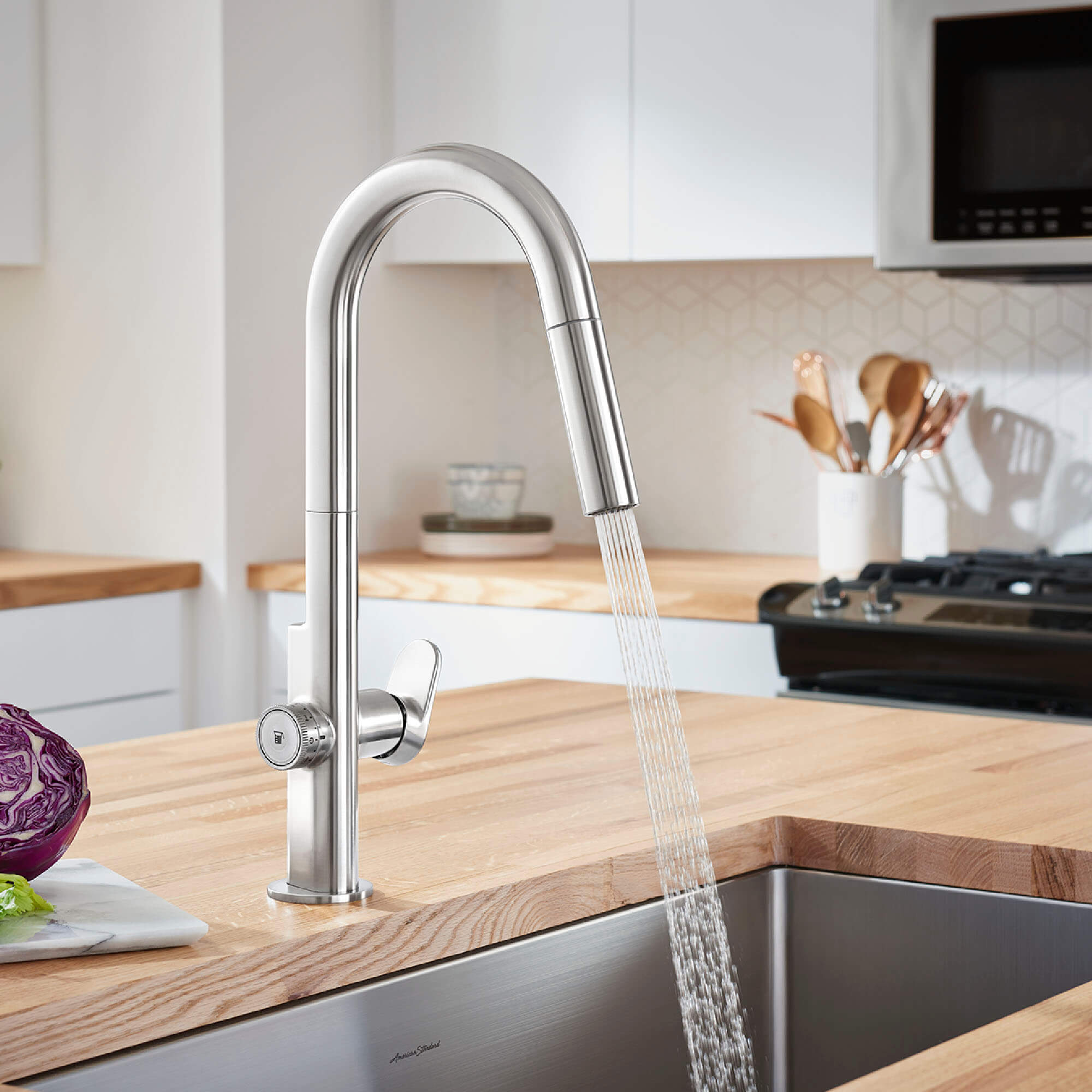 Manual Faucet Control
Use the lever handle on the right-hand side to turn the faucet on and off and adjust the temperature manually.
Touch Functionality
To use the convenient touch function, simply set the dial to the start position and touch the faucet sensor on the dial to turn the faucet ON or OFF.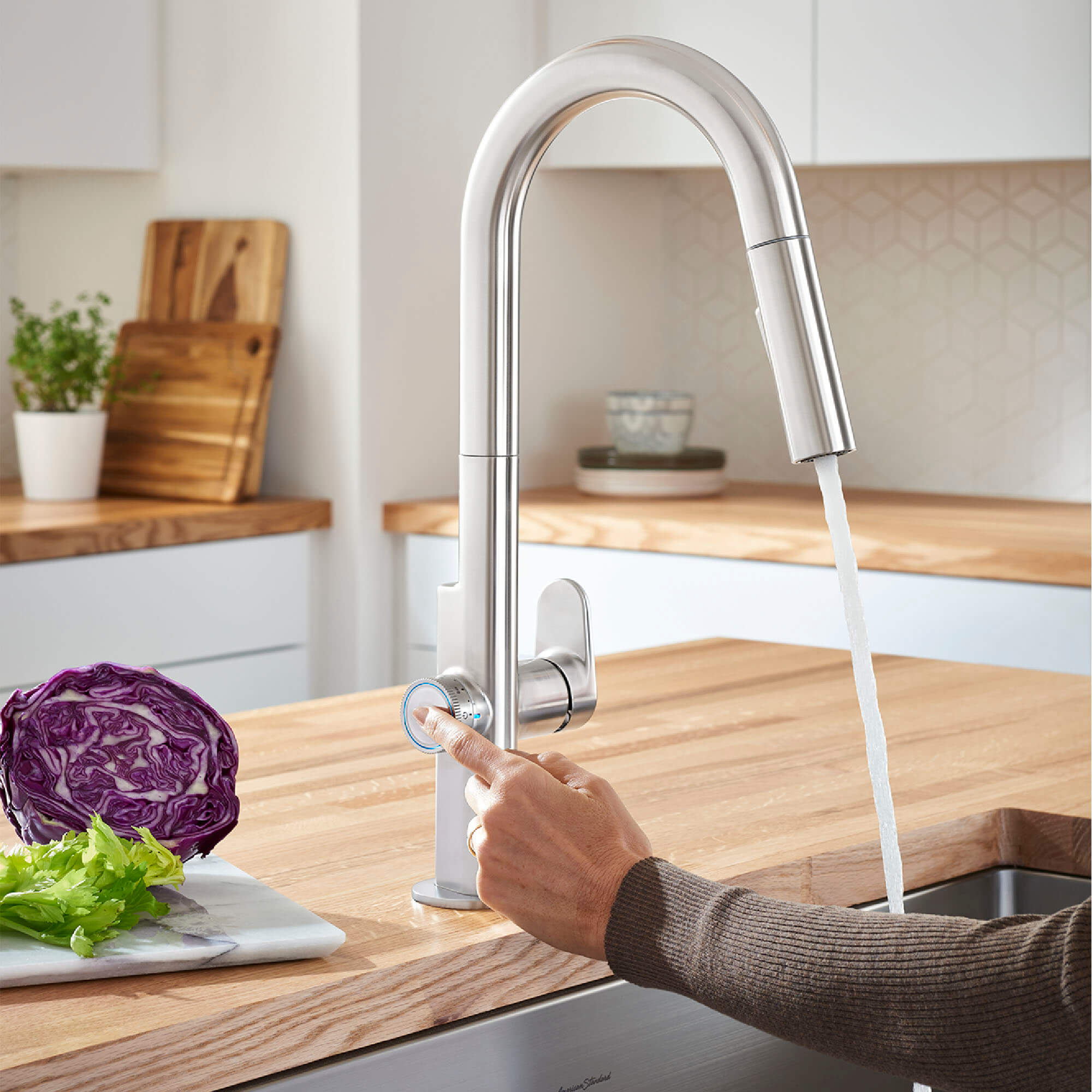 2-Function Pull-Down Spray Head
Beale MeasureFill kitchen faucet easily switches between the regular stream and powerful spray - functionality you need to make all kitchen tasks a breeze.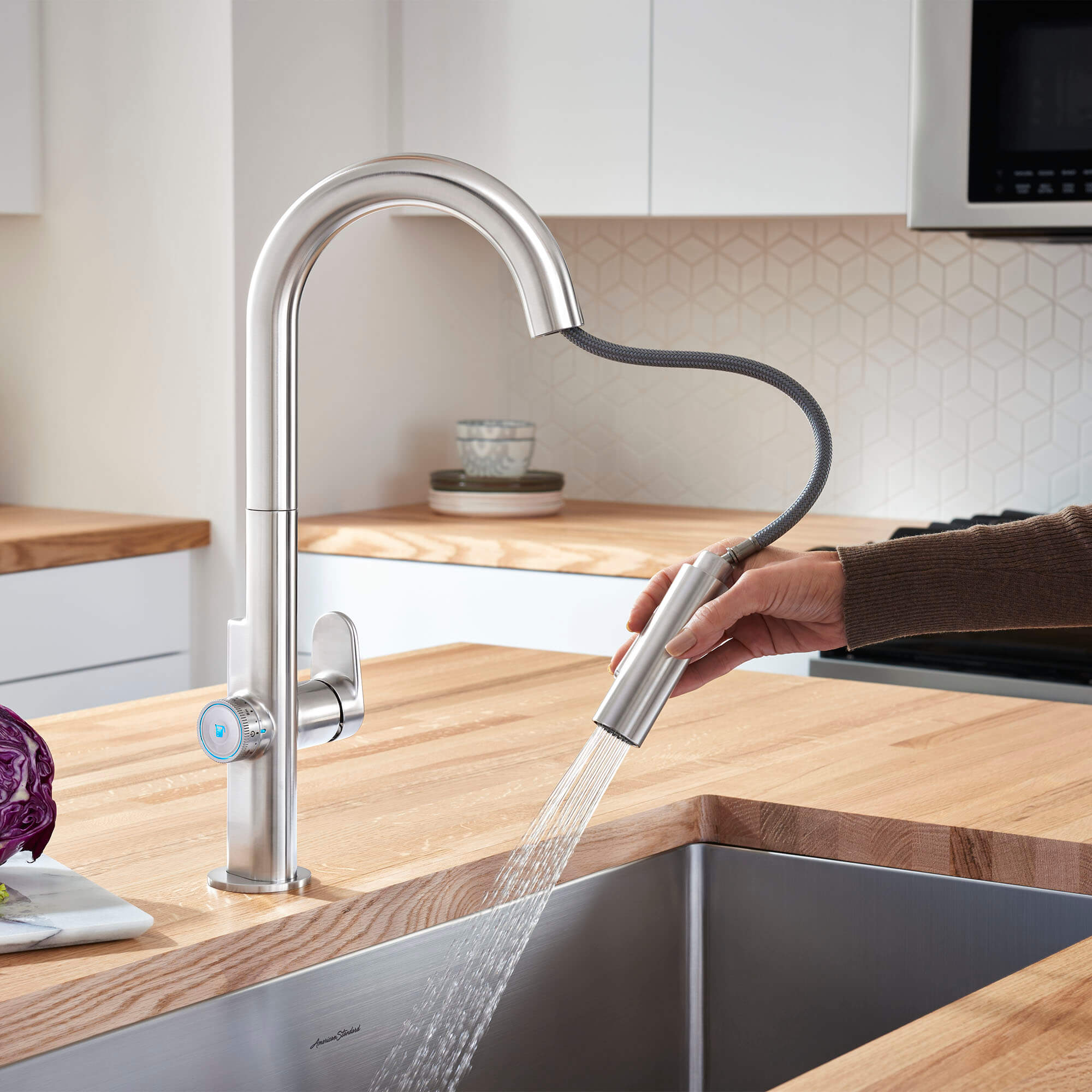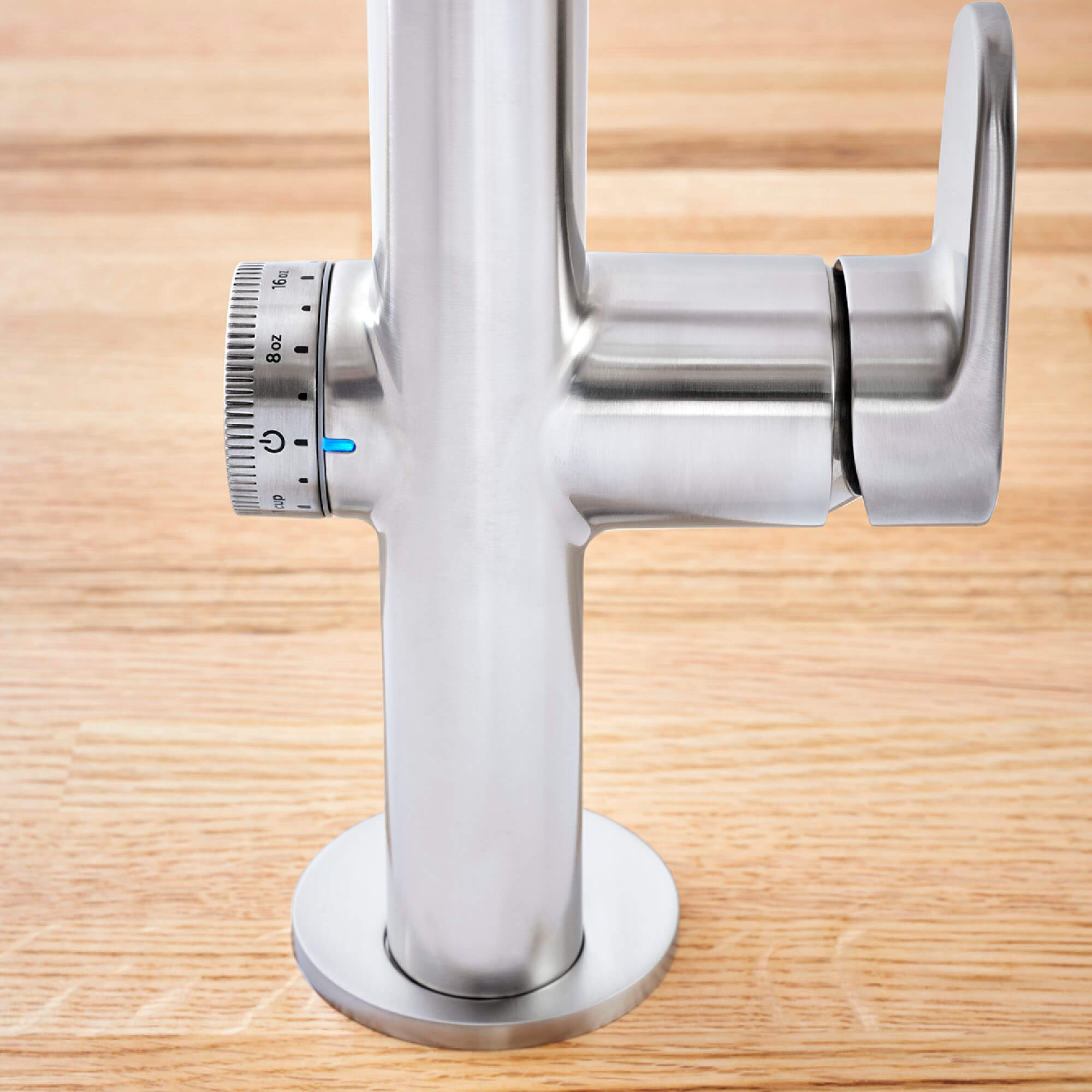 Faucet Features:
Ceramic Disc Valve for a lifetime of drip-free performance and precise temperature and flow control.
Re-Trax® Technology aids in the use and retraction of pull-down spray heads before, during and after tasks are complete.
Automatic Safety Shut-off after 5 minutes when faucet was turned on via touch functionality.
Long-life batteries last for approximately 10 months. LED sensor on the dial indicates when the batteries needs replacement.
Soft rubber spray nozzles allow for easy cleaning of the spray head with a simple swipe of your finger.
Memory positioning: Valve will open and close in any temperature position making repetitive tasks easier.
Limited Lifetime Function and Finish Warranty; 5-year warranty on electronic parts.