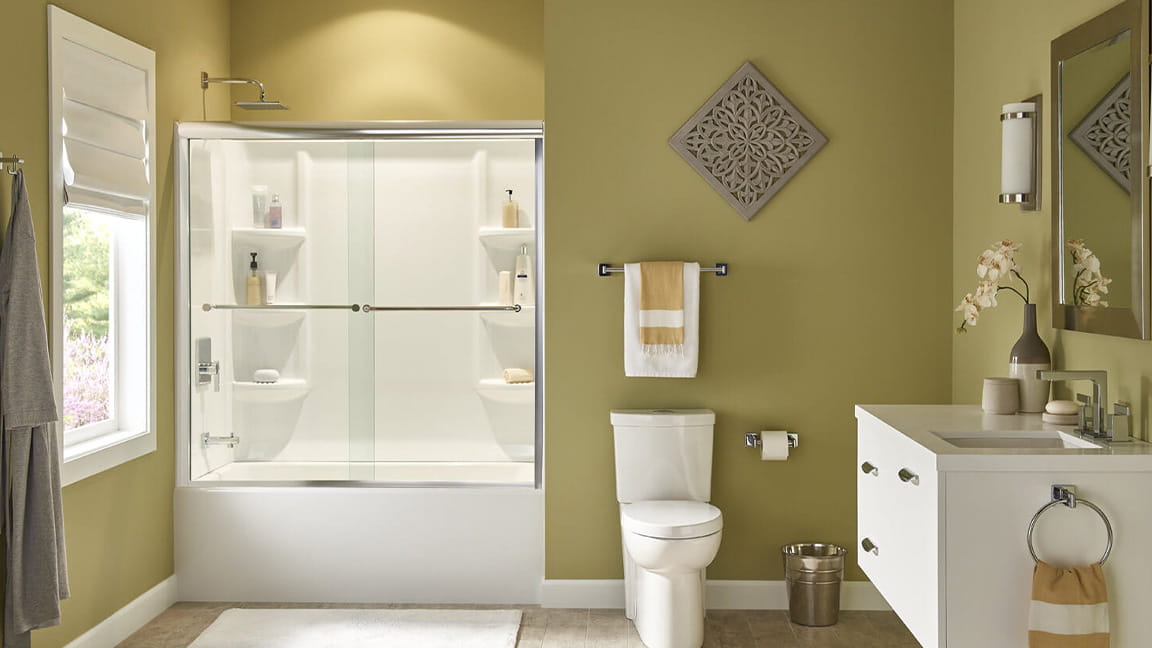 How to Choose the Right Color for Your Bathroom or Kitchen
Color establishes the mood of a room, adds drama and brings the space to life. Combining different hues and textures can help define the room's ambiance -whether you're seeking an uplifting environment, a tranquil retreat or a whimsical setting.

Color is very subjective. Therefore, personal taste is the largest factor in determining which color palette to choose. For example, sunflower yellow may be an energizing color for some; but it can prove to be overly bright and too strong for others. With so many options, making a final decision may at first seem difficult.

First, what mood would you like to create in your bath? Dark or dramatic colors offer a sense of intimacy and may be better suited for smaller rooms, such as a powder room. Lighter colors create an open, airy feeling that can make small rooms feel larger, and large ones, grand.

Second, let the light help you decide. The amount of both natural and artificial light in a room can greatly affect the color. Paint a small area of the wall first to observe how the color changes throughout the day. What looks lovely in the morning may not appeal to you come late afternoon.

Finally, consider the flooring and furniture colors. Finding the perfect color may be as simple as picking a slightly different hue of something already there. Once you have determined which colors you're most comfortable with, your decorating scheme will be made in the shade.