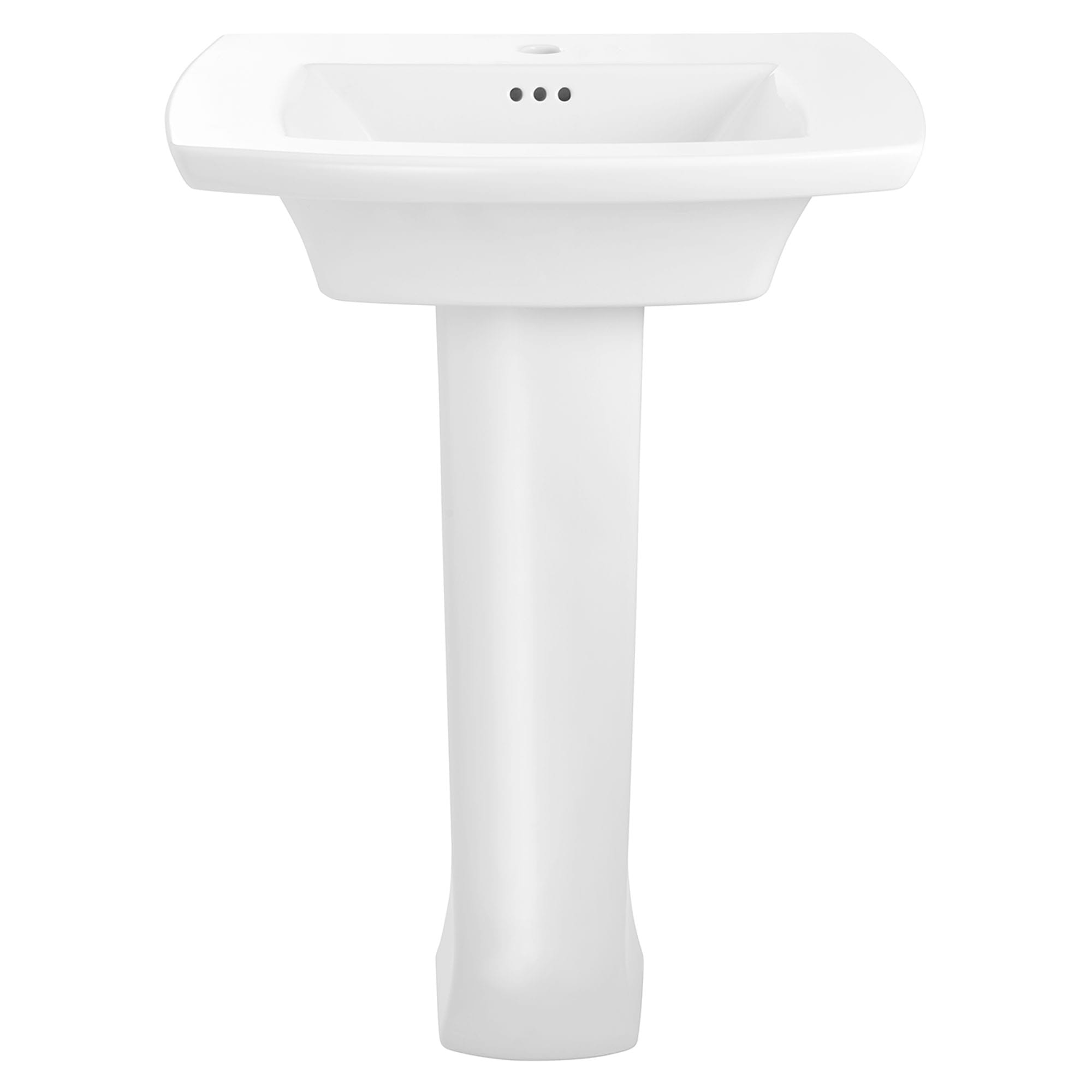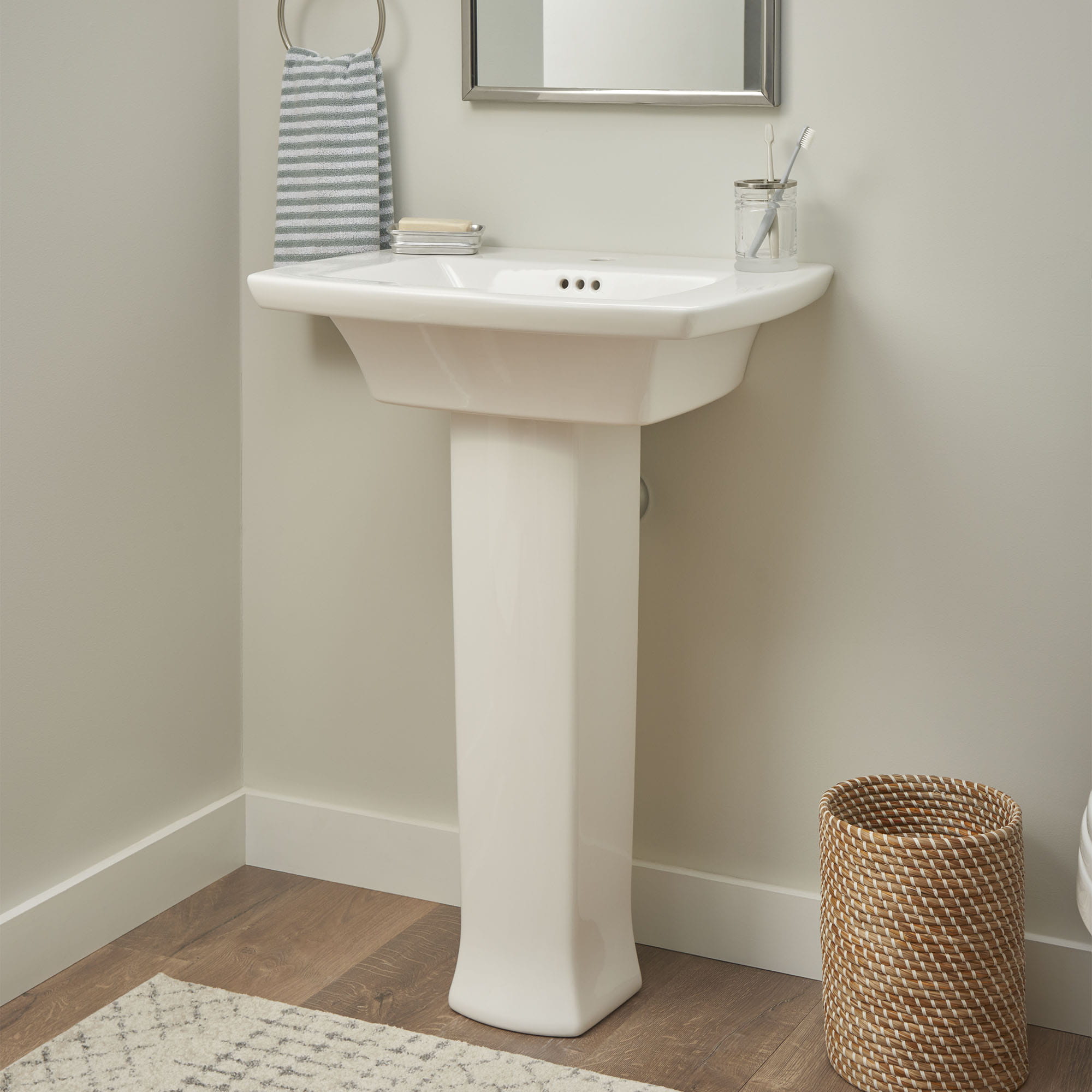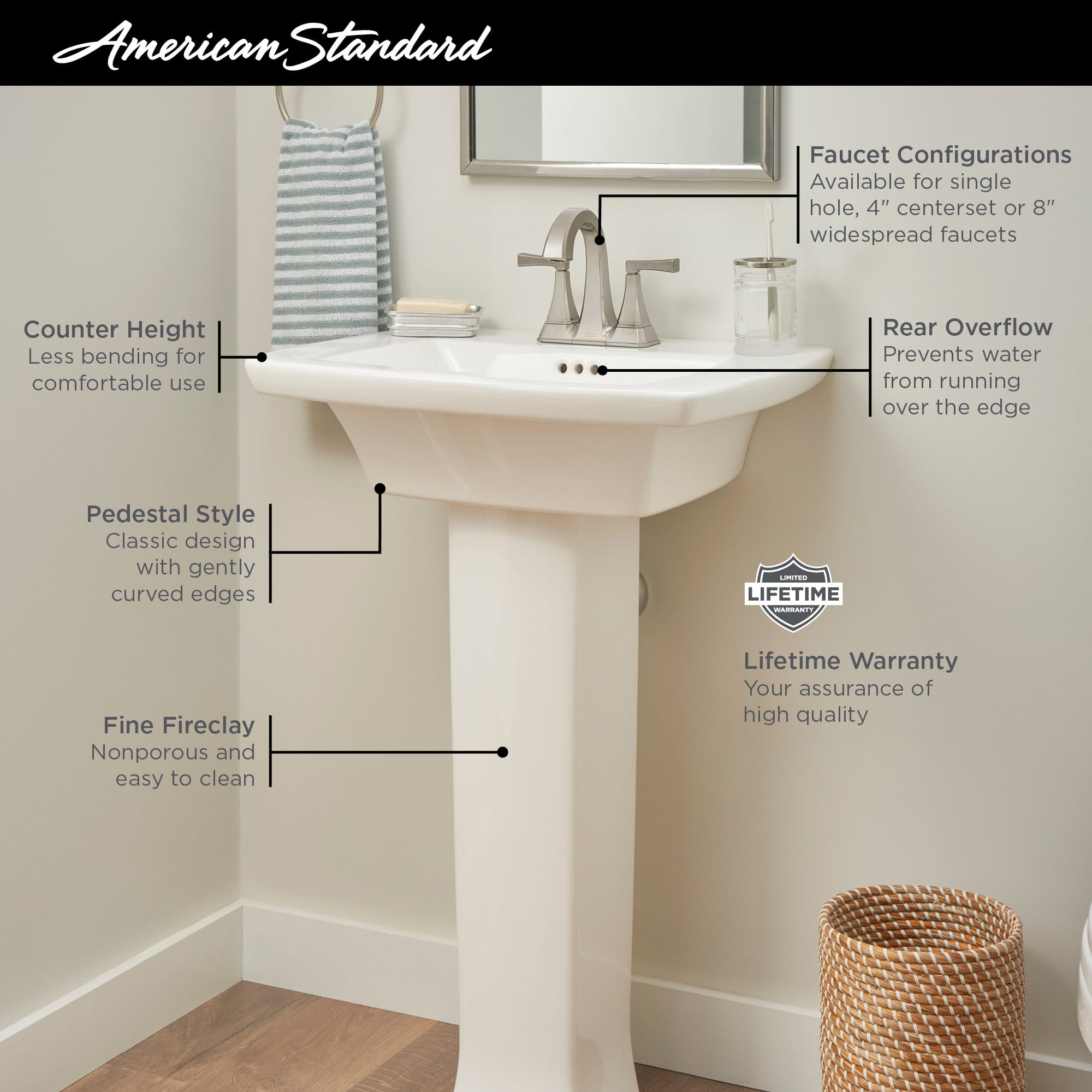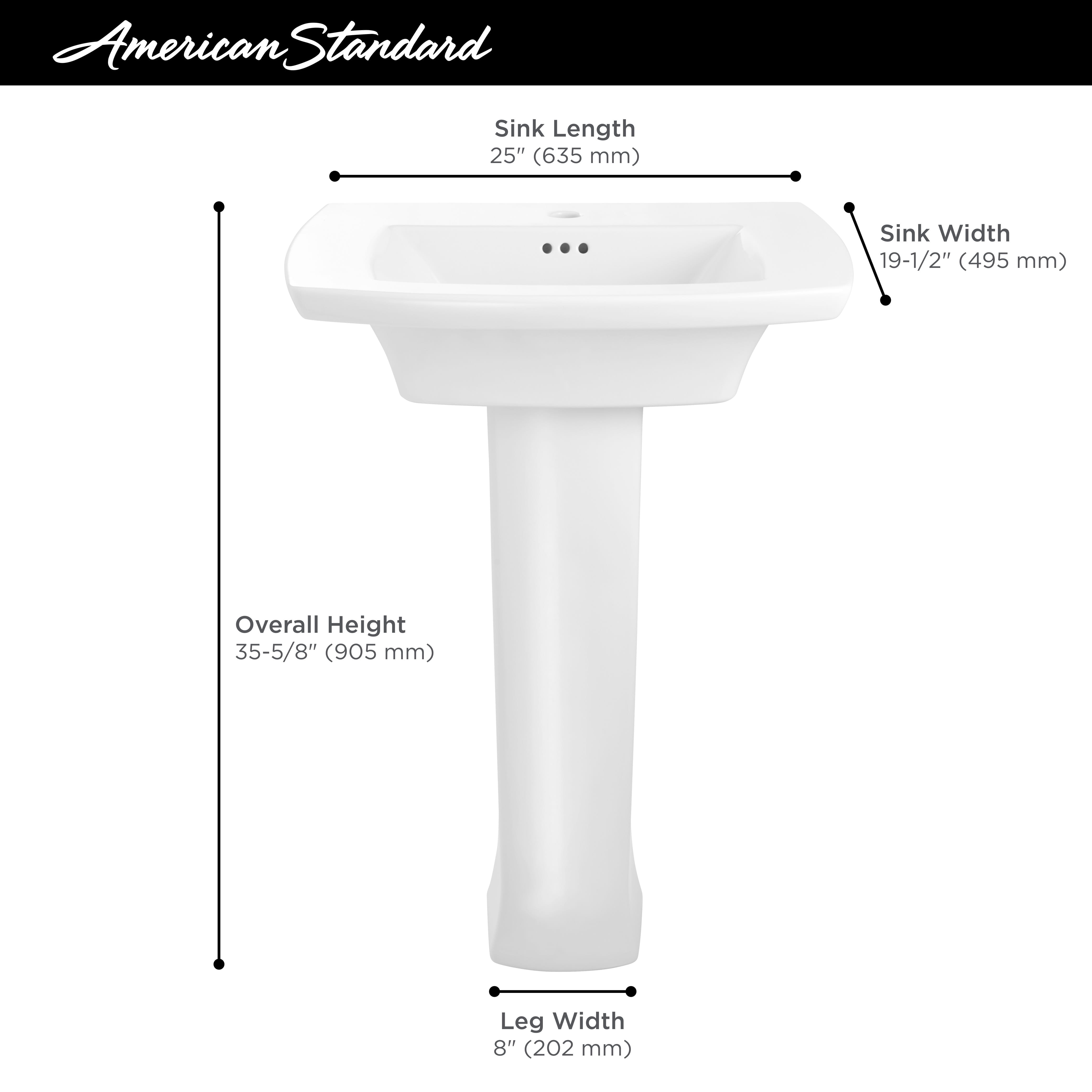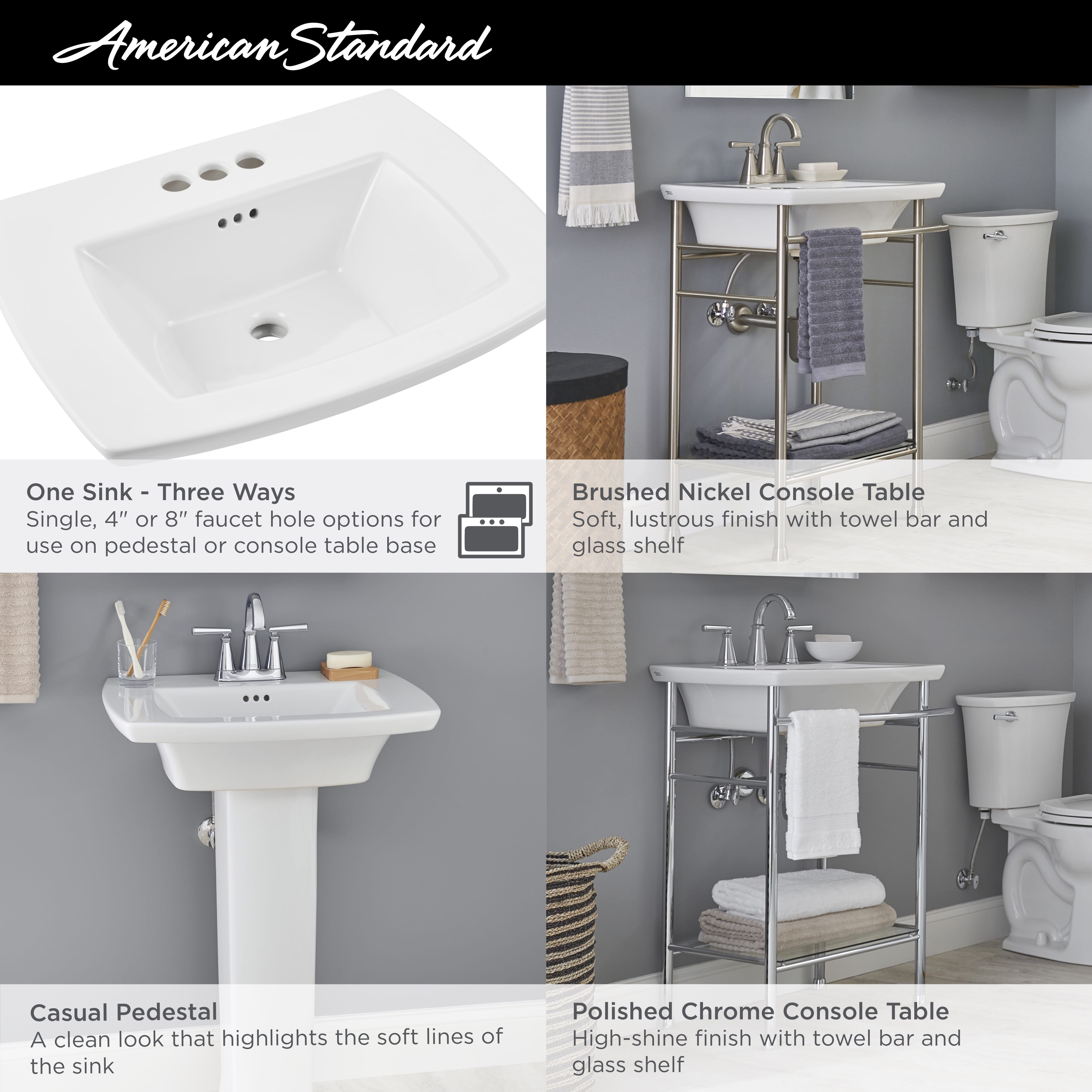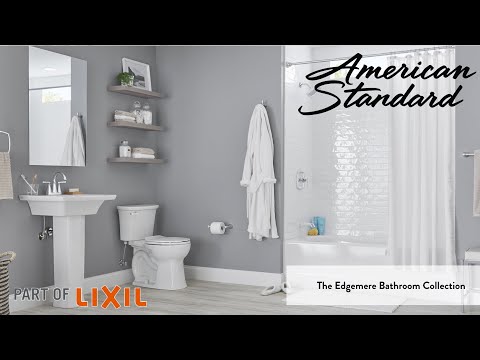 Edgemere® Center Hole Only Pedestal Sink Top and Leg Combination
List Price:
Buy Now Price:
List Price:
Lavatory plus Pedestal (White)
Center hole only
Product Description
The Edgemere Pedestal Bathroom Sink has a classic style with an updated twist that will complement any bathroom. Designed for comfort with Right Height, the sink alleviates undue stress on the body. Made of fine fireclay, this sink is designed with a rear overflow and a faucet ledge with a large deck area.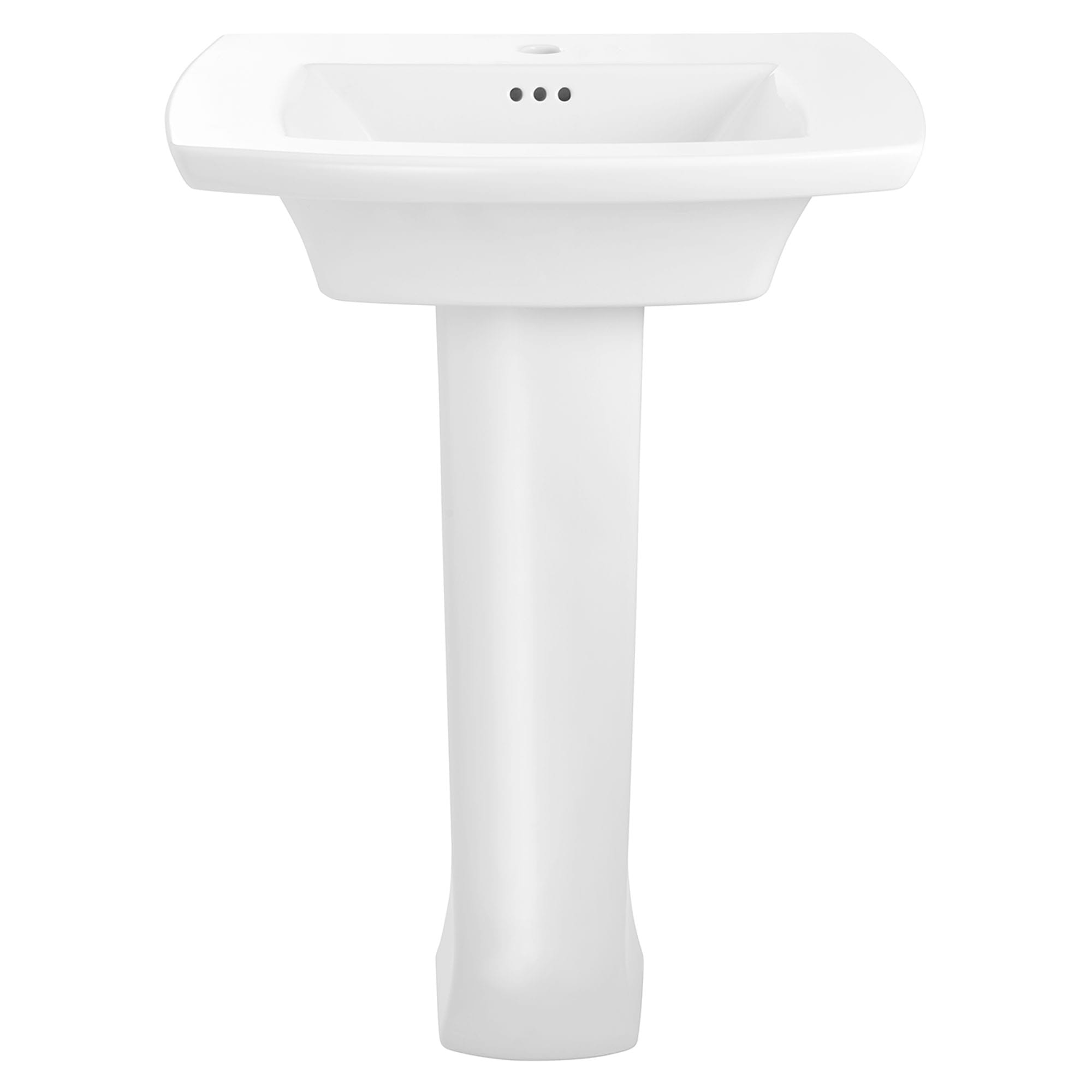 Edgemere® Center Hole Only Pedestal Sink Top and Leg Combination
Feature
Lavatory plus Pedestal (White)
Center hole only
Faucet/soap/accessory ledge with generous shelf area
Rear overflow
Supplied with mounting kit
Design coordinates with Edgemere toilets
Right Height for greater comfort during use
Fine fireclay construction
Bowl size: 17-1/8" (435 mm) wide, 12" (305 mm) front to back, 5-1/4" (133 mm) deep