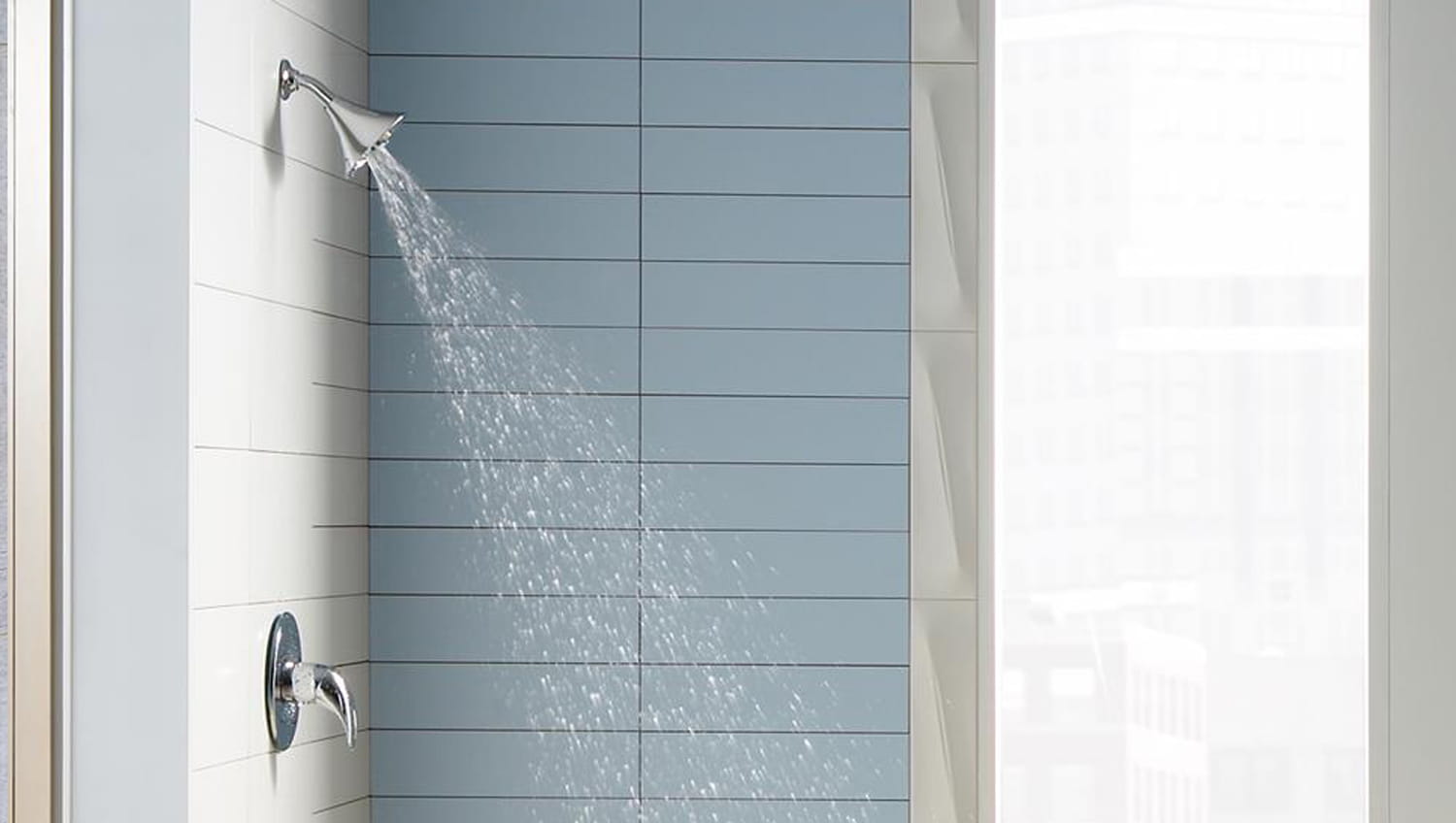 Shower Heads and Faucets
Shower heads and Shower Faucets are both decorative and highly functional – something you depend on every day. Whether you prefer a pulsating massage, gentle mists, or a rain shower head – American Standard has the right product for your tastes and design style. These shower faucets not only look beautiful but are also extremely water efficient, and all of our shower heads are designed to save up to 40% more water than standard models.

American Standard offers a variety of individual components, including bathtub faucets, shower diverters, bodysprays, and showerheads. These individual components allow you to truly customize your shower to your tastes , and since many of our products are offered in a variety of finishes including chrome, oil-rubbed bronze, and nickel, you'll be able to mix and match for a customized look to create the bathroom of your dreams.

For effortless cohesion, bath and shower trim kits are also available. These perfectly coordinated sets include a shower head, faucet handles, shower arms, diverter spouts and a wall escutcheon to create a professionally designed look, thoughtlessly. These are a natural choice for those who love a complete matching set, and are available in a variety of finishes to coordinate well in any bathroom.

Flowise Transitional 3-Function Shower Head

★ ★ ★ ★ ★


"I've used the Flowise Transitional 3-Function Head for many years. The head delivers a full face of water on all settings. Other heads deliver a hollow cone of water. The Flowise head has three spray patterns operating on two different volume settings. The auto-return feature continues to help save water after years of service."