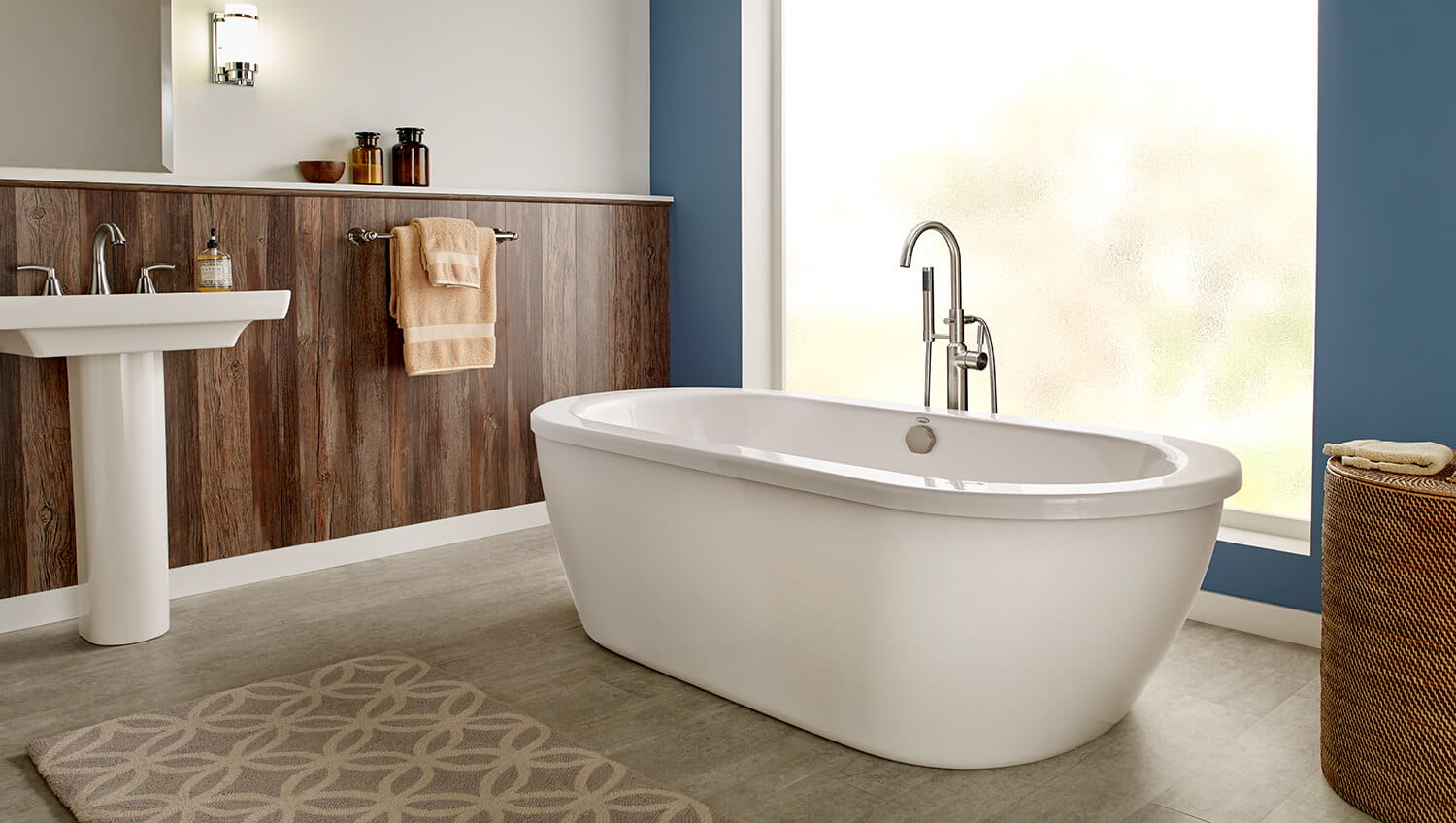 Which Bathtub Is Best For My Bathroom?
Finding the right bathtub for your bathroom can be challenging with so many different options and styles to consider. To find the right bathtub, you will need to consider your budget, the size of your bathroom, and what specific features you may desire. We are here to help make choosing the right bathtub easy! American Standard offers a variety of bathtub styles for you to choose from, read more to discover which type of bathtub is right for you.
Alcove Bathtubs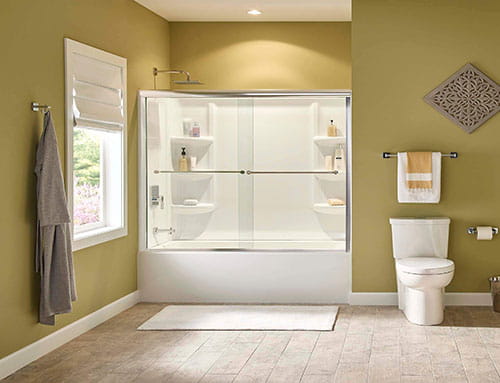 Alcove tubs are commonly paired with 3 acrylic bath walls and are installed against the wall in a bathtub surround. This is the most commonly used bathtub model as it can be installed with a shower trim kit, which gives you have the option to either take a quick shower or relax in a bubble bath. Alcove bathtubs are the best option for shared bathrooms because they are versatile, have shelf space, and come in a variety of sizes to fit any space.
Drop-In Tubs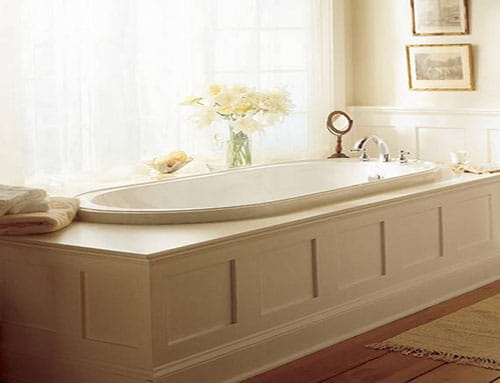 Drop-in tubs are very similar to alcove tubs, except bath walls are not required. These tubs can be installed against the wall, or in a customized bathtub surround. Drop in tubs are usually deck-mounted, allowing space around them for shampoos, soaps, and other bathing essentials. Drop-in tubs can be used in both small and large bathrooms. Some drop-in tubs are designed with an optional undermount installation option, meaning the tub's rim is installed under the back surround.
Freestanding Tubs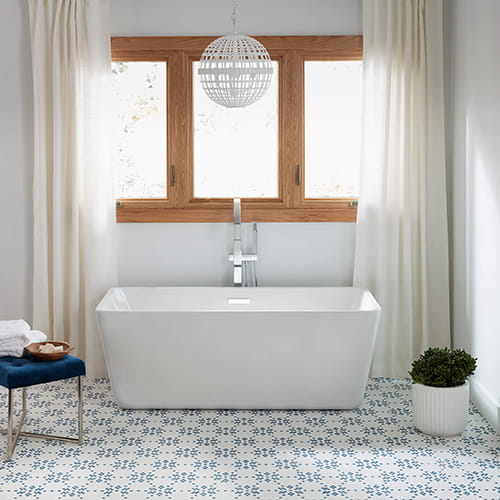 Freestanding tubs stand on their own and do not need to be installed against a wall, although they can be installed against a wall if needed. Freestanding tubs are a luxurious option and are commonly used in a large master bathroom. Freestanding bathtubs require special freestanding tub fillers, and can only be used to take baths. Bathrooms with a separate walk-in shower pair nicely with one of these elegant deep-soaking tubs.
Massage Tubs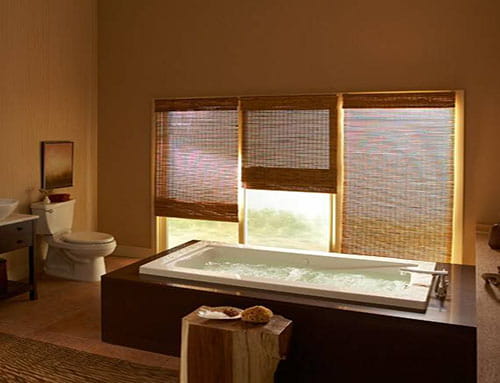 Massage tubs are designed with powerful air jets and/or whirlpool jets that will give you an aqua massage as you bathe. These tubs are perfect if you're looking to upgrade your bathtub and create a spa-like oasis in your home. Massage tubs are also a great option for people who have arthritis, as they can help to increase blood circulation. Massage tubs are good for medium to large bathroom spaces, as massage tubs can vary in size and installation. There are a few types of massage tubs, including whirlpool massage, air spa, and a combo massage which includes both whirlpool and air jets in the tub. Read our guide on how to choose the right massage tub for your bathroom.
Walk-In Bathtubs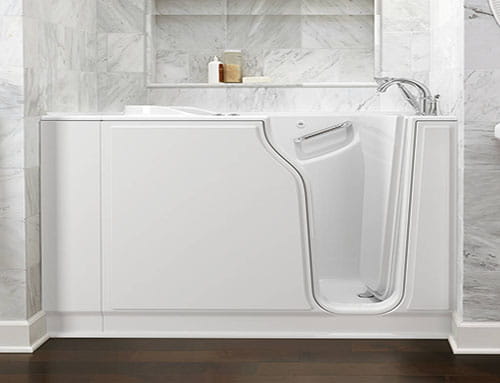 Walk-in tubs are designed with a built-in chair-height seat and watertight door and are installed against a wall. Walk-in tubs make bathing easier and safer for people who have limited mobility, are elderly, or who have physical disabilities that make daily bathing difficult. These tubs can be retrofit to fit the space of a standard bathtub, which helps make safe bathing accessible to everyone. Walk-In bathtubs come as a regular soaking tub or can be designed with a massage system.
We hope this helps you decide on a bathtub! View all of our bathtubs to see all of the styles American Standard has to offer!


Are you remodeling the rest of your bathroom? We got you covered!


How to Choose a Shower Rough-In Valve

How to Choose a Toilet

How to Choose a Bathroom Sink Faucet

How to Install a Shower Head