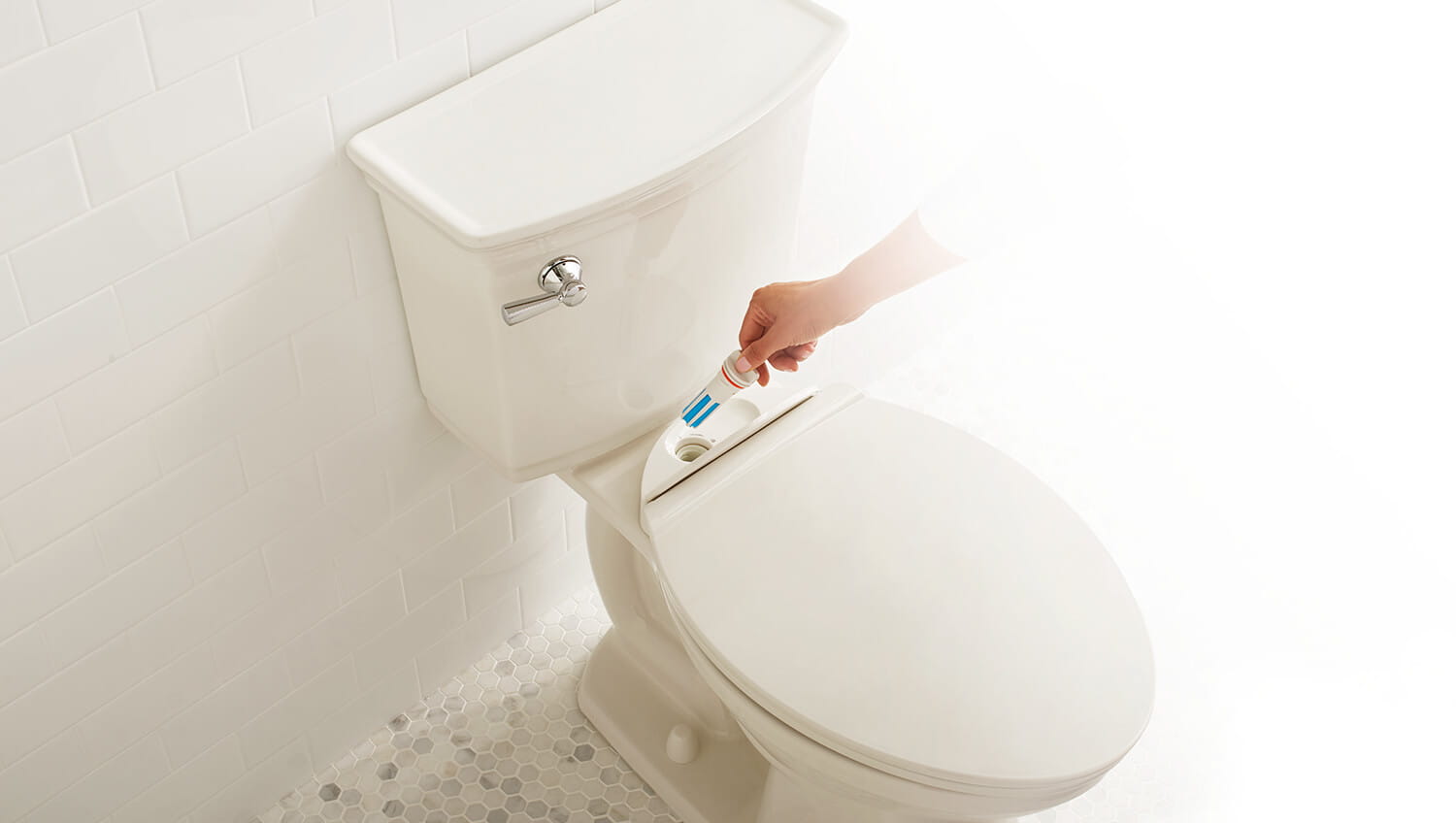 VorMax Plus
VorMax Plus = VorMax Scrubbing Power + LYSOL® Cleaner
VorMax® Plus combines LYSOL® and the uniquely powerful VorMax flush hydraulics, offering the ultimate cleaning experience with just a flush - no extra steps. The VorMax flush alone cleans 2x better than conventional toilets with just water. American Standard took VorMax® Plus to the next level by incorporating the cleanest VorMax flush and its scrubbing power and infusing LYSOL® into the water. The result is a cleaner bowl that helps prevent staining and build up with no extra work- it cleans the bowl every time you flush.

The VorMax Plus toilet offers a truly effortless cleaning experience.
Drop the brush and step away from the toilet.
In Porcelain Valley, our dedicated men & women strive to improve your everyday life. (Simplifying your least favorite chore.) The VorMax Plus self-cleaning toilet is engineered with a flushing system that cleans 2x better* with just water.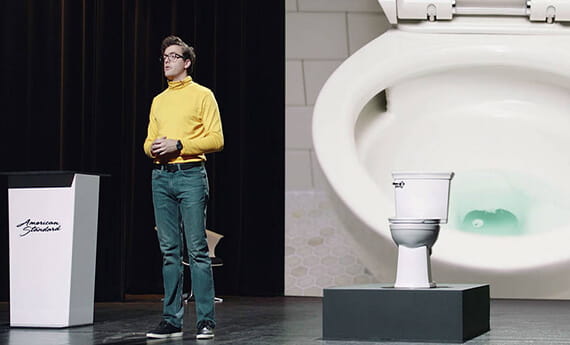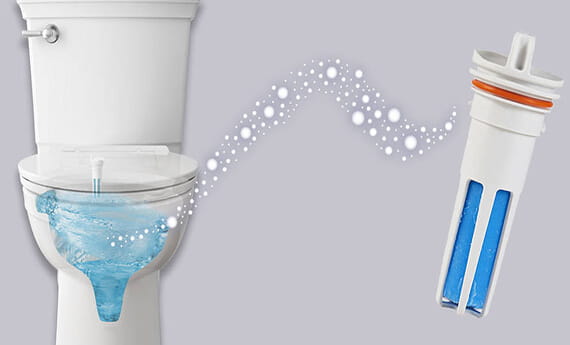 How the VorMax Plus Toilet Works
VorMax Plus technology infuses LYSOL® into the water, freshening the bowl with every flush. The powerful VorMax jetted scrub allows the cleaner to scrub the entire bowl, including under the CleanCurve® Rim. Unlike in-the-bowl cleaners, the VorMax Plus technology is hidden in a compartment located in the back of the bowl which never comes in contact with germs or dirt.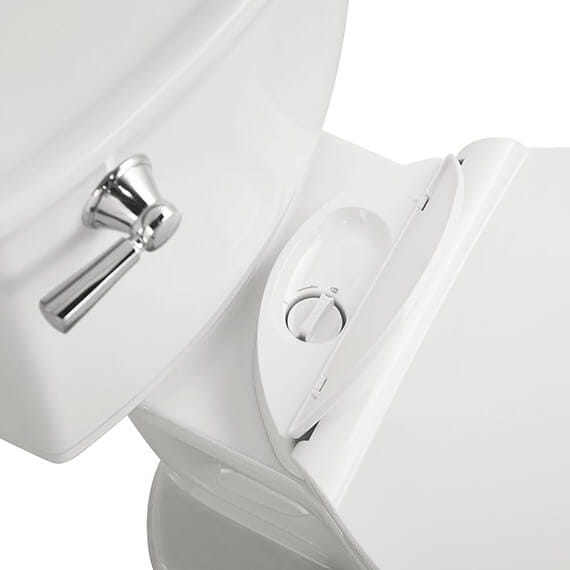 The Self-Cleaning Toilet
The VorMax Plus self-cleaning toilet helps prevent stains and buildup from forming thus shortening your cleaning routine. With the VorMax Plus toilet, you can spend more quality time with your family and less time cleaning. Make the switch today!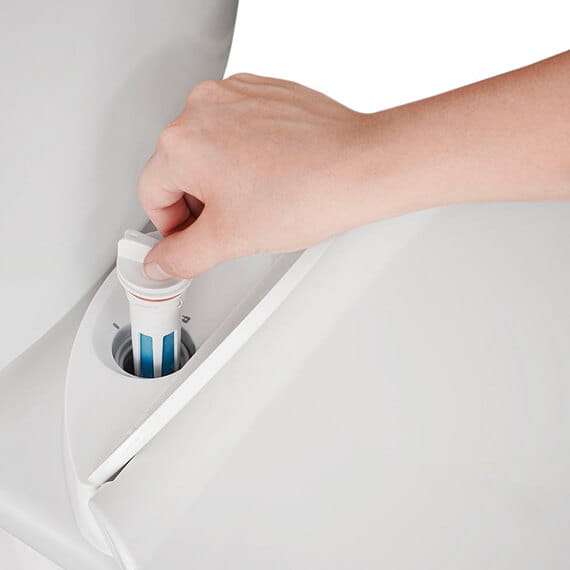 VorMax Plus FreshInfuser
The specially formulated VorMax Plus FreshInfuser™, featuring LYSOL®, lasts up to 30 days or 360 flushes.** Each VorMax Plus toilet comes with 2 VorMax Plus FreshInfusers.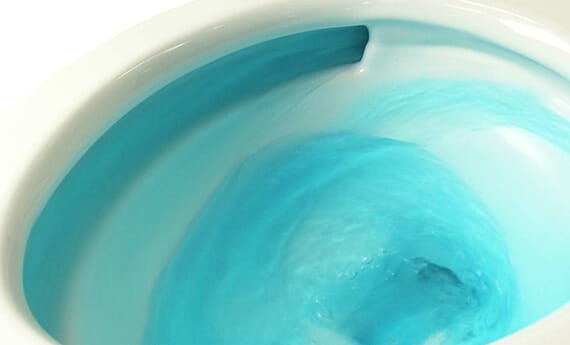 VorMax Flush Technology Advantage
The advantage of VorMax flush technology is credited to the engineering expertise that went into achieving the maximum scrubbing power of water. Unlike conventional toilets, VorMax flush technology uses water to clean the bowl more effectively by optimizing the amount of energy used during a flush to powerfully scrub the bowl.
CleanCurve Rim
To achieve in better cleaning under the rim, a slim CleanCurve Rim was included in the design of the VorMax toilet; allowing water to scrub the entire bowl, even up under the rim.