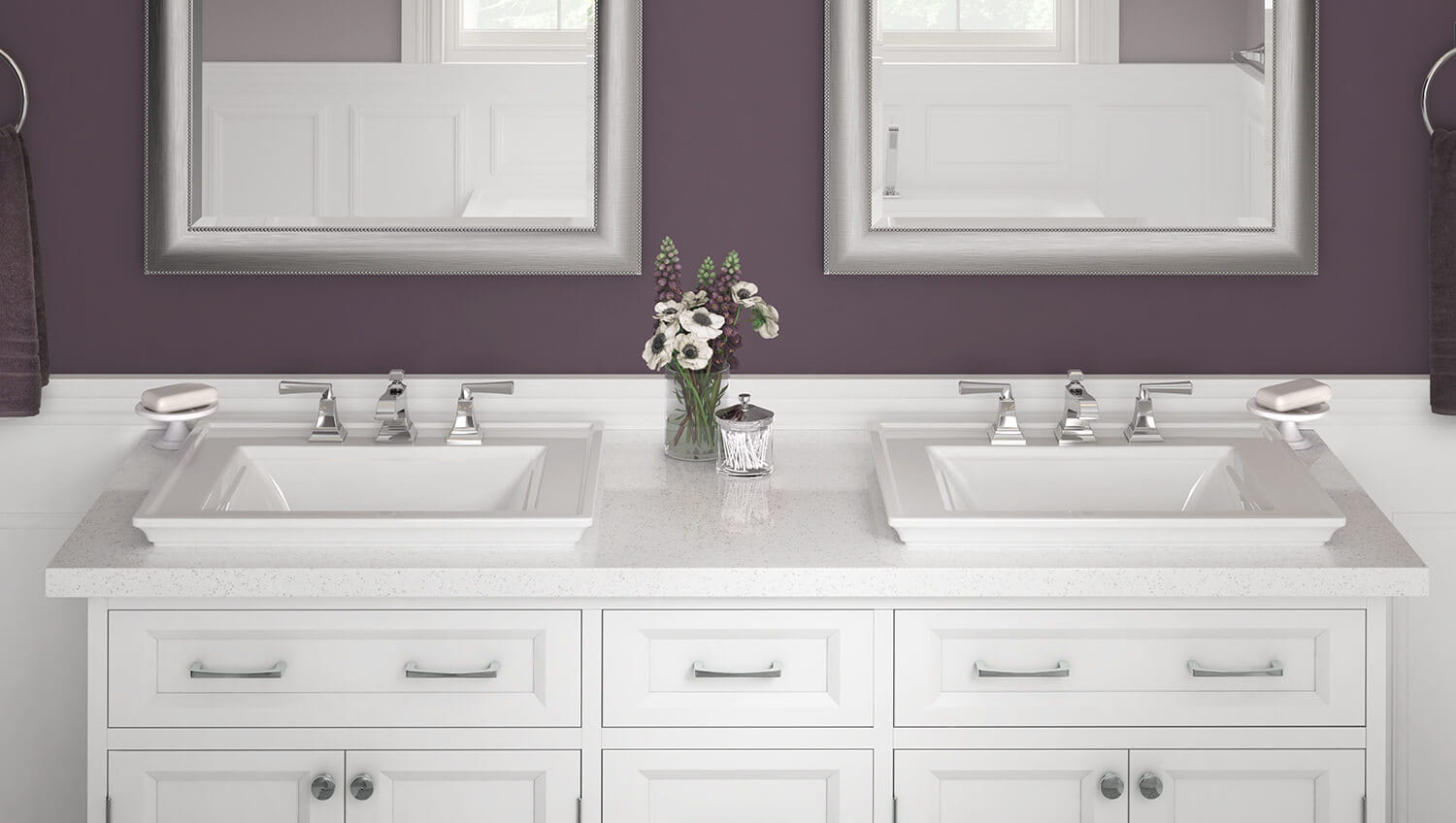 What are the different mounting options for Bathroom Faucets
What are the different mounting options for bathroom faucets?
A quick browse of our website or walk down the aisle at your local store or showroom can impress upon you the wide range of faucet configurations available for your bathroom. But what are these options? How can you choose the right faucet for your bathroom sink?



Single Hole Faucets

Single Hole Faucets are pillar-like faucets, in which the spout and handle are combined into one unit and fit on a sink with a single faucet hole, and can also be used on a 3-hole sink with the use of an escutcheon, also known as a deck plate. These faucets are compact in design but do not fall short on style - offered in a variety of our collections that coordinate with any design style from traditional to modern. They can be the perfect accent for a powder room, guest bathroom, or other small bathrooms.
Centerset Faucets


Centerset Faucets offer the elegance of a widespread faucet design in a more compact way, fitting perfectly in small spaces, powder rooms, half-baths, and other small bathrooms. These faucets are mounted on 3-hole sinks with a 4-inch spread. These faucets typically feature one or two handles, come in a variety of design styles to coordinate in any bathroom.
Widespread Faucets


Widespread faucets provide an elegant and sophisticated feel to the bathroom. These faucets are mounted on 3-hole bathroom sinks with an 8-inch spread - and include two handles and a separate spout. These faucets come in a wide range of exceptional designs, with something to match any type of bathroom decor.
Wall-Mount Faucets


For a completely different look and feel, bathroom faucets can be mounted on the wall. These faucets do require some extra configuration behind the wall, but the effect is stunning. Wall-mounted faucets provide an unexpected feature in any bathroom.