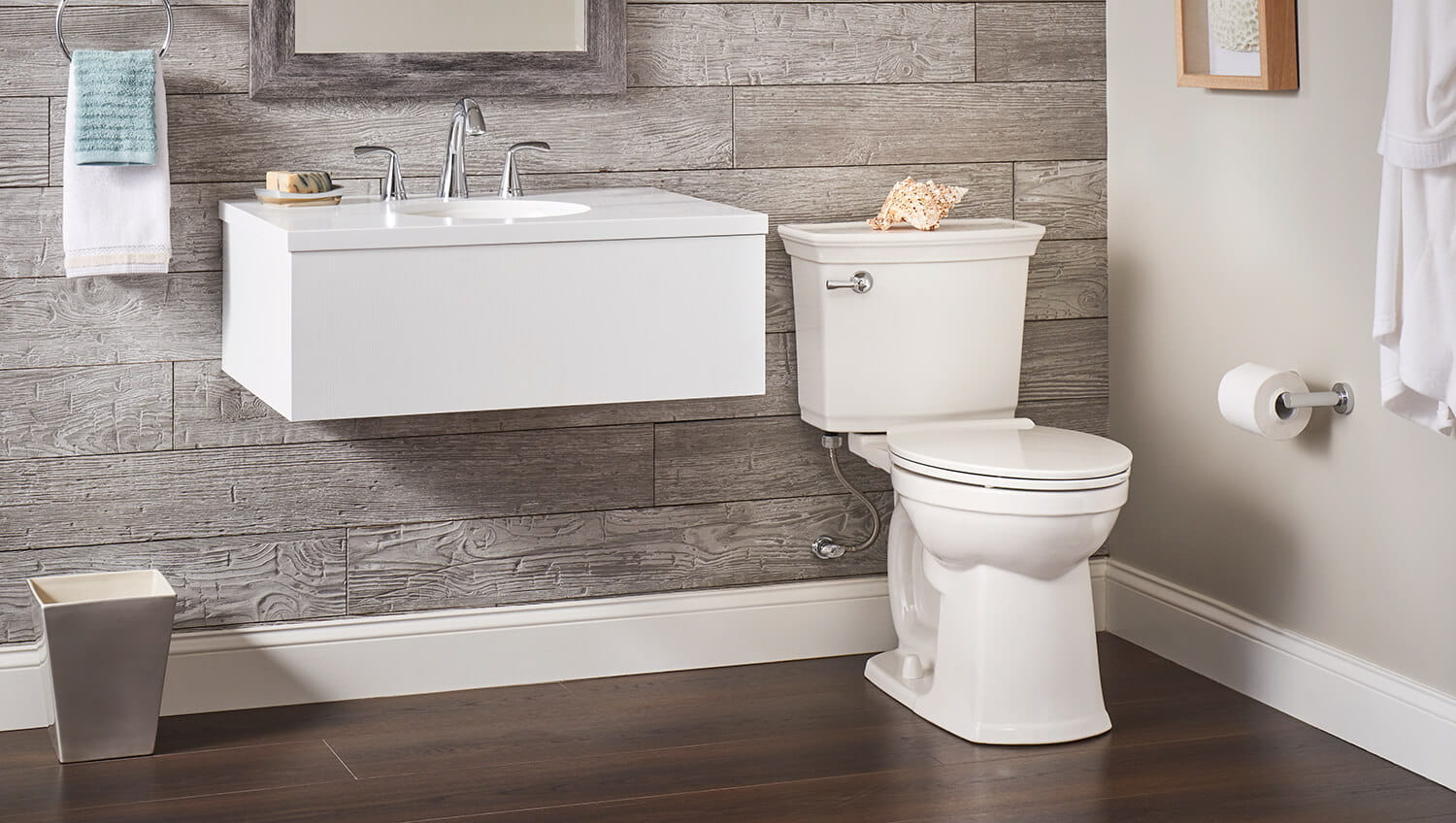 How to Prime a VorMax Toilet
When installing an American Standard VorMax toilet or after adding a replacement part, you may need to prime your VorMax toilet for optimal performance before use. The benefits of a primed bowl are that it allows you to control the force of the water more efficiently.
STEP 1: Adjust the water level to the level indicated on the tank by turning the water level adjustment knob to move the float cup up or down. Turn right to add water, or left to lower the water level.

STEP 2: Prime the toilet by flushing it five times. It may take more or less times before the bowl is fully primed.

**NOTE: Wait 30 seconds between each flush, to ensure that you allow the tank to completely fill. When flushing, be sure to press the handle all the way down, but do not hold the handle down. This could allow air to enter the system and impact flushing performance.

When the toilet is not primed, you will see the water swirling around in the bowl without siphoning.

Once your bowl is fully primed, the water will quickly rotate around, and siphon through the trapway outlet to clear the bowl.