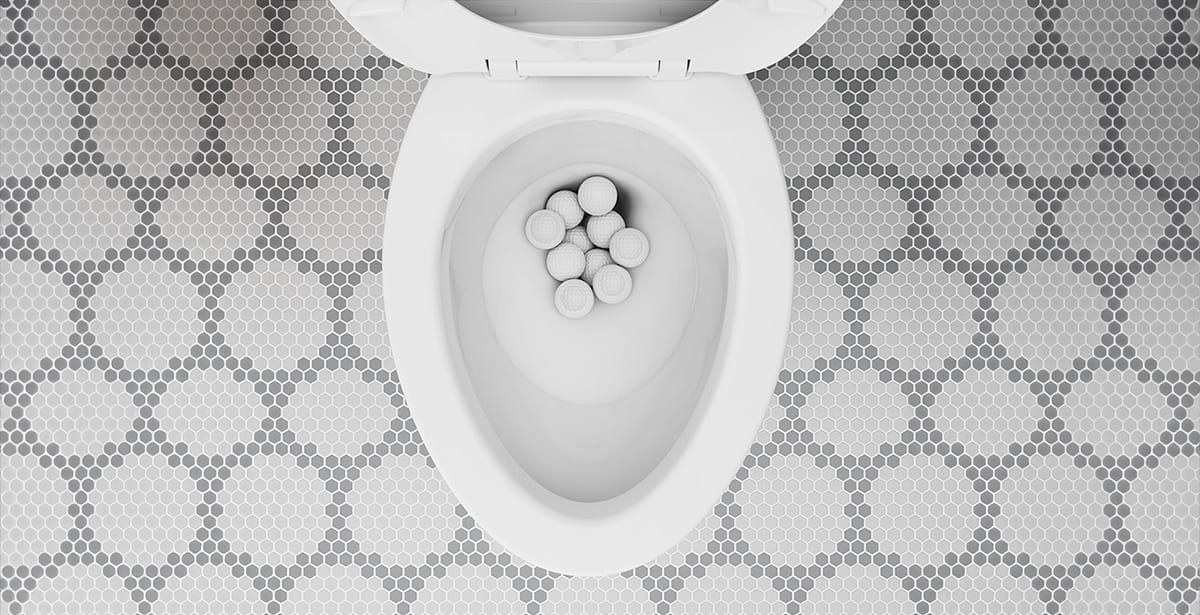 How to Replace the Accelerator Flush Valve Seal in Your Champion Toilet
If you are hearing water continuously running in your toilet, you may need to replace the flush valve seal. This may also resolve leaking toilet issues, where the water is draining into the bowl. Follow along with our video and step by step instructions on how to replace the accelerator flush valve seal in your Champion toilet.
Parts and Tools Required:

• Blue Accelerator Flush Valve Seal
• Needle nose pliers (optional)

STEP 1: Begin by shutting off the water supply.

STEP 2: Drain the tank by holding down the handle or lifting the valve chain inside the tank.

STEP 3: Depress the trip lever and remove the clevis pin from the trip lever rod, use needle nose pliers for a better grip.

STEP 4: Detach the trip lever rod from the flush valve.

STEP 5: Lift the flapper, loosen and remove the flush valve chain.

STEP 6: Open the flapper and remove and replace the flapper seal.

STEP 7: Insert and tighten the flush valve chain back onto the flapper.

STEP 8: Place the flapper back into the toilet tank.

STEP 9: Reattach the trip lever rod and the clevis pin.

Your accelerator flush valve seal is now successfully replaced and installed.