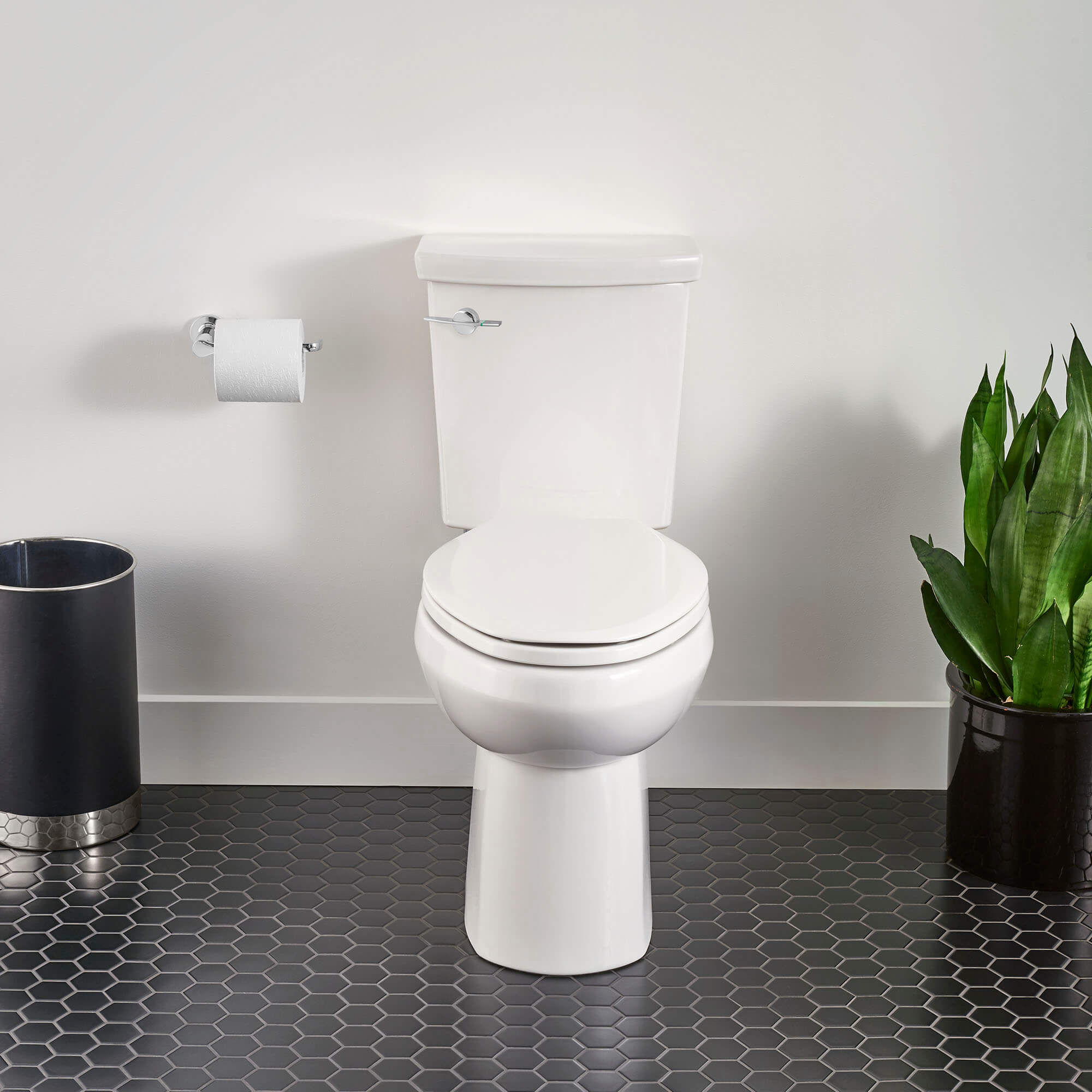 How to Replace a Flush Valve on an H2Option Toilet
Follow along with this video to learn how to properly replace the flush valve on an American Standard H2Option toilet.
STEP 1: Begin by shutting off the water supply.

STEP 2: Loosen and remove the tank-to-bowl nuts.

STEP 3: Remove the tank to bowl gaskets from the underside of the tank.

STEP 4: Remove the overflow hose from the overflow tube. Then, remove the flush valve assembly from the inside.

STEP 5: Install the valve. Be sure to orient the valve assembly so that the overflow tube is positioned towards the back of the tank.

STEP 6: Place the friction washer over the threads on the bottom of the tank.

STEP 7: Tighten the nut by hand, then fully secure with a wrench – being careful not to overtighten.

STEP 8: Reattach the overflow hose onto the overflow tube of the new valve.

The Flush Valve is now fully installed and the American Standard H2Option Toilet is ready for use.