Americast® Engineered Steel
A Remarkable Alternative to Cast Iron


Strength by Design

Americast is an exclusive material used in American Standard bathtubs. It is American Standard's unique process that fully bonds a high quality porcelain surface with an enameling grade steel and a molded reinforcement composite backing.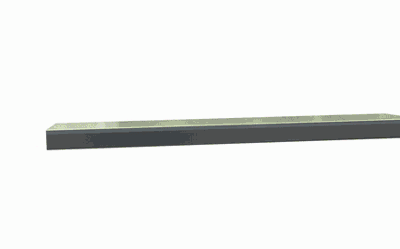 Americast is a three layered construction that combines a Porcelain Enamel finish with Enameling Grade Steel and reinforced with a proprietary closed-cell Structural Composite material. The result is a product that is of the same thickness as traditional cast iron and offers superior performance characteristics.

It is durable and weighs less than cast iron so it costs less to install. The Americast composite material is similar to those used in the aerospace and automotive industries.


Americast delivers:


Consistent structural integrity:
American Standard developed the bonding agent that is at the heart of this process. In fact, the bond between the structural composite and the steel is stronger than the bond between the enamel and the steel. This bond, as well as the entire fixture, is backed up by a limited lifetime warranty.

The final dimensions of the product require a precise thickness of proprietary structural composite material to be applied under controlled conditions for consistent product quality. Americast employs a very precise forming operation, which is in contrast to the less precise method of forming cast iron. The manufacturing process of cast iron tubs can result in variations in size and weight which can effect installations. It is also more difficult to contain warp-age and distortions in the product.
Better sound dampening qualities:
The insulating properties of Americast products result in sound deadening abilities. That becomes particularly important when running a shower and while operating a whirlpool. Americast products are much quieter while showering and while enjoying a whirlpool bath.
Better heat retention:
Americast acts as an insulator and will retain heat in water longer than cast iron and enamel steel. Cast iron is a conductor of heat, and therefore draws heat out of the water. With Americast the fixture is warm to the touch and bath water remains warmer longer allowing for warm relaxing baths.
Protection against impact damage:
Americast's backing material is a proprietary composite material that provides strength and durability while still being less rigid than cast iron. This allows the material to absorb impact and not cause enamel damages as readily.
Americast is engineered to create bathtubs of unequaled strength, durability and weight.