The flapper is warped.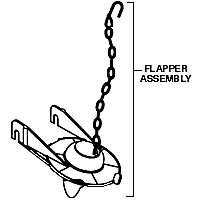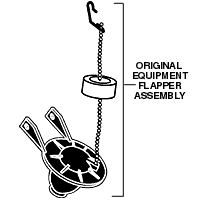 American Standard does not recommend the use of chlorine blocks or bluing agents in your tank as it may warp any rubber components (such as the flapper or the gasket between the flush valve and the china) and may cause plastic components to peel.
Remove the lid from the top of the tank.
Is the chain a link or a beaded chain?