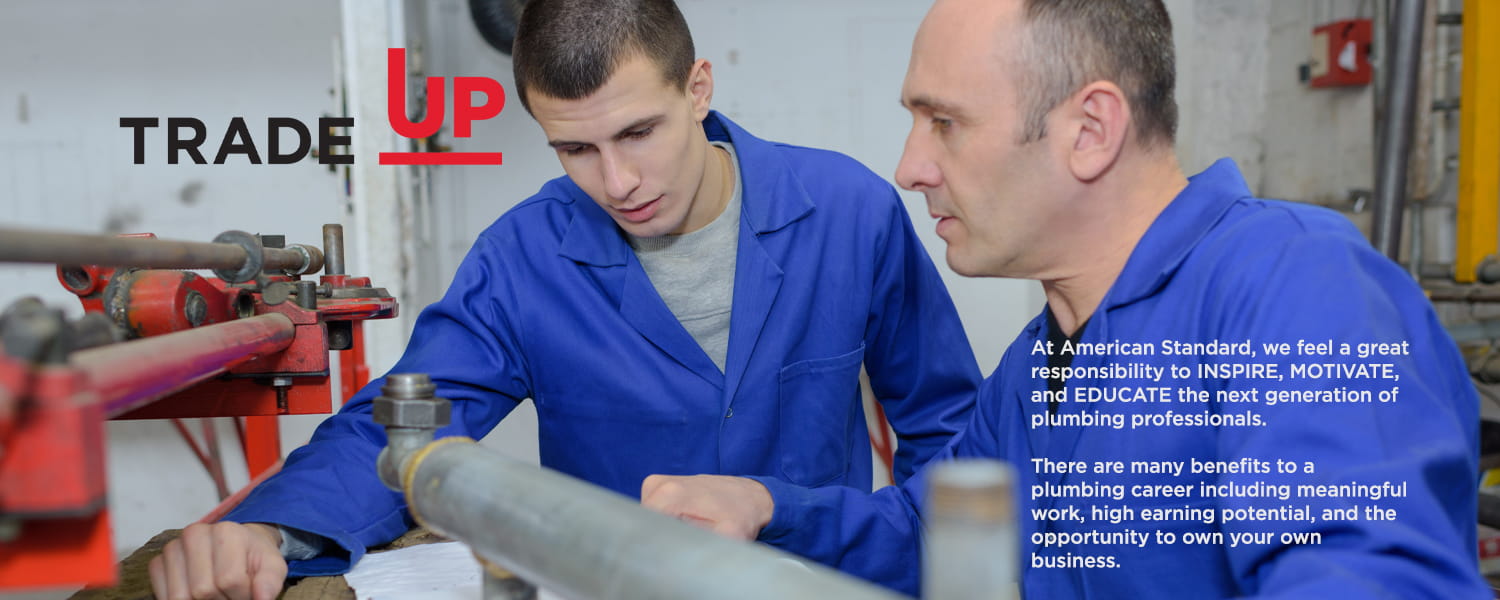 What is the TradeUp Program?
Plumbers are vital to the health and prosperity of our communities, yet plumbing and other essential trade crafts are on the decline.

The American Standard TradeUp program is a combination of education and resources for instructors and students. We build relationships with local communities and key customers to provide training for the next generation of plumbing professionals.