How to Install a SpaLet Bidet Seat
Experience clean like never before with the SpaLet Bidet Seat from American Standard, complete with innovative features that redefine personal hygiene. Follow these step-by-step instructions to easily install your new bidet seat.
Installation Requirements


SpaLet Bidet Seat requires a 120V dedicated GFCI circuit for Installation

Materials
Screw Driver
Supply Hose
T-Junction

Installation Instructions


Step 1: Insert Bushings into the Seat Mounting Holes Step 2: Place Center Mounting Plate over the seat mounting holes and insert mounting brackets into mounting plate.
Step 3: Place the SpaLet Bidet Seat onto the mounting plate on the bowl
Step 4: Connect the Supply Hose to the Water Supply
Step 5: Connect Supply Hose to T-Junction
Step 6: Take the opposite side of the T-Junction and connect it to the toilet tank
Step 7: Connect Water Supply Hose to connection socket on the side of the bidet seat. Attach clip to secure in place
Step 8: Plug the SpaLet Bidet Power Cable into an outlet close to the toilet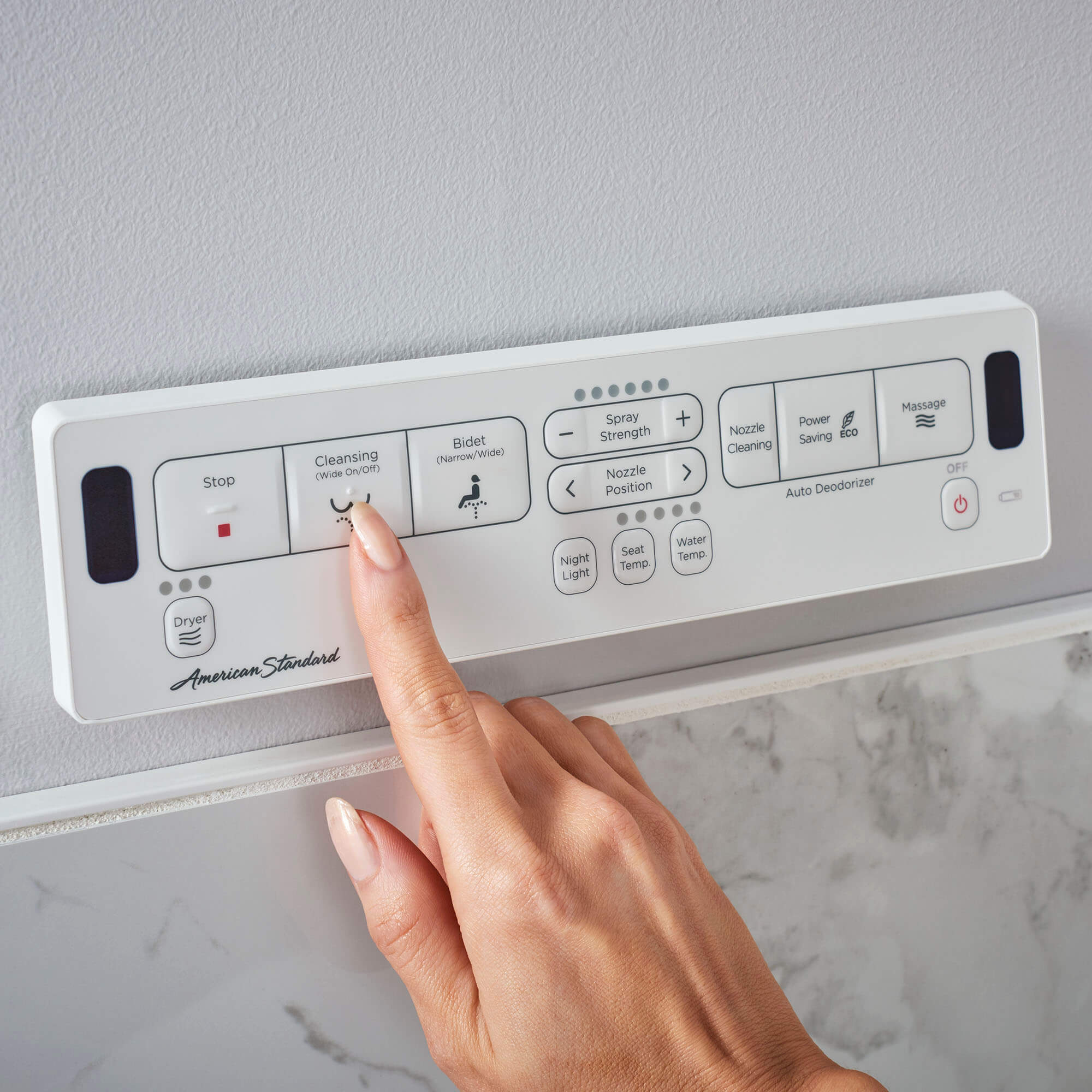 Advanced Clean AC 2.0 SpaLet Bidet Seat
Enjoy superior personal hygiene and luxurious comfort in your own home with the Advanced Clean AC2.0 SpaLet™ Bidet Seat from American Standard. Features a heated seat and self-cleaning nozzles for ultimate comfort and cleanliness.