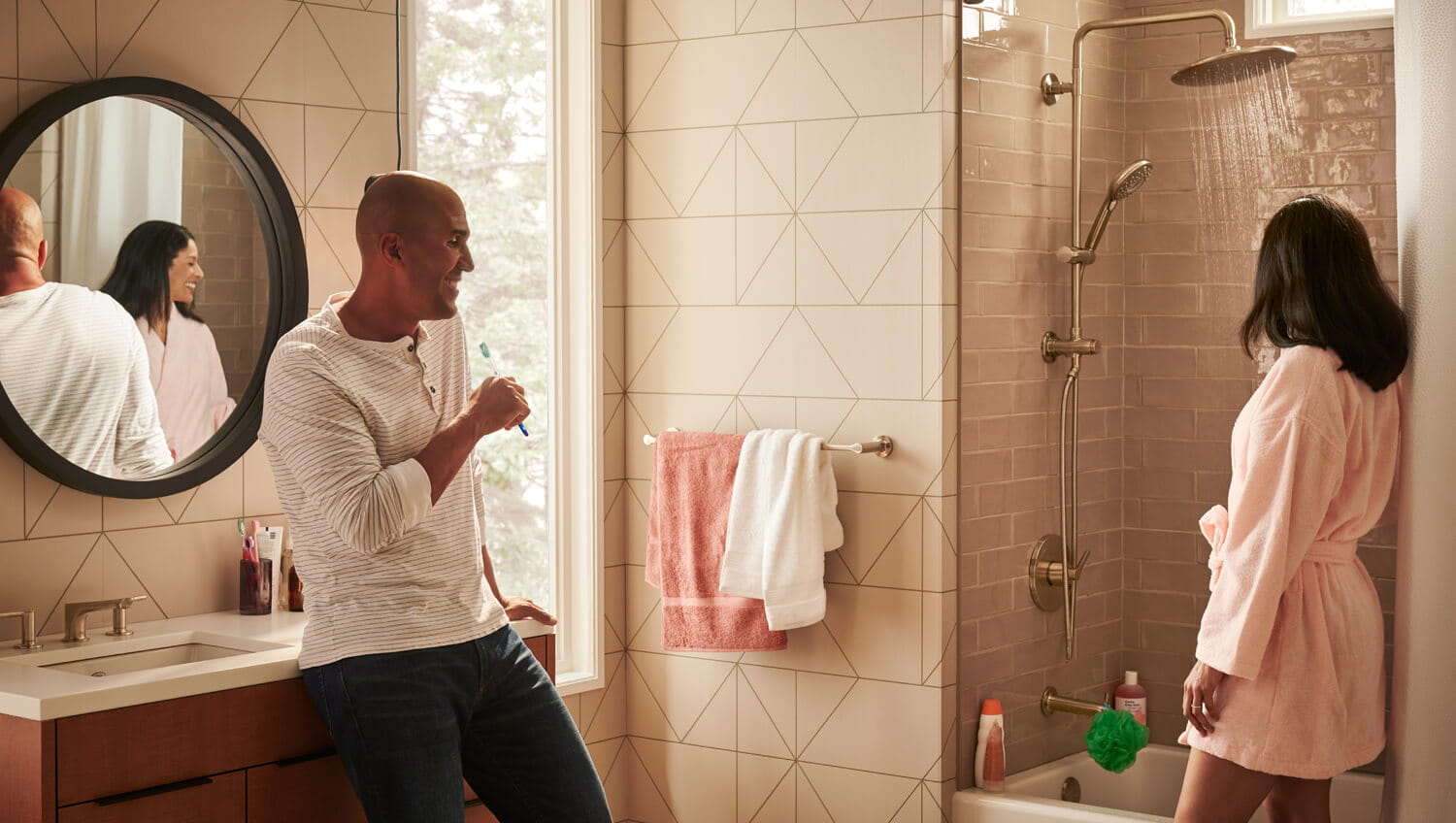 How Do I Choose a Rough-in Valve for my Shower?
Choosing s rough-in valve for your shower is simple and easy with American Standard. Your biggest decision is deciding between a pressure balance valve and a thermostatic valve. Our rough valves are designed to work with American Standard Valve Trim Kits. Once you know if a pressure balance valve or thermostatic valve is better for you, then you can choose a matching trim to work your shower.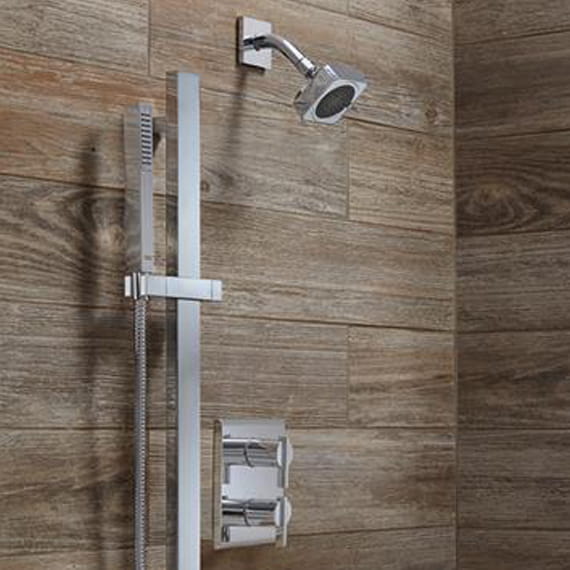 What is a pressure balance valve?

A pressure balance valve is probably the kind you're most familiar seeing. It is designed to supply water to your shower at a nearly constant temperature, even with pressure fluctuations in the hot or cold supply lines. This means, if someone happens to flush the toilet while you're showering, the shower water temperature should not suddenly become scalding hot. The same applies to the washing machine or dishwasher running during your shower, if it were to change cycles, you should not feel the water temperature become extremely hot or cold.




What is a thermostatic valve?

A thermostatic valve regulates water temperature for your shower. This is typically achieved by using a wax thermostatic unit that maintains a constant water temperature even after turning off the shower. The pre-selected shower temperature helps reduce the risk of accidental scalding.




I Chose a Rough-in Valve. What Shower Valve Trims Match?

American Standards Rough Valve are designed to work with a number of American Standard shower valve trims to bring you a beautiful shower that you can update on a whim. Our TRIMendous Shower Valve trims are designed to work with our universal rough valves. If you prefer a classic look today, and next year you want to update to a more modern look, our TRIMendous line has a shower valve trim for you.
See How the TRIMendous Shower Valve System Works