Princeton Bath/Shower Trim Kits -- 1.5 gpm
List Price:
Buy Now Price:
List Price:
Trim Kit: FloWise water saving single function showerhead offers 40% savings at maximum 1.5gpm/5.7L/min. flow rate. Available with metal lever handle. Available in Bath/Shower and Shower Only combinations.
Rough Valve Body Cast brass body, washerless 47mm ceramic disc valve cartridge with volume and temperature control, and hot limit safety stop. Pressure balancing cartridge maintains constant output temperature in response to changes in relative hot and cold supply pressure. One-half inch inlets and outlets (choice of direct sweat, threaded, or PEX). Available with screwdriver stops. Rough-in plaster guard designed for use as thin-wall mounting adaptor. Valve body will accept a variety of decorative Bath/Shower trim kits.
Product Description
These TRIMendous™ interchangeable bath/shower trim kits from our traditional Princeton® Collection all fit universal valves so you can update your bath/shower trim in minutes without having to replace the valve (sold separately). The FloWise® single function showerhead uses 40% less water and can save a family up to 8,000 gallons a year.Trim KitFloWise® water saving single function showerhead offers 40% savings at maximum 1.5gpm/5.7L/min. flow rate. Metal slip-on diverter spout. Available with metal lever handle.Available in Bath/Shower and Shower Only combinations.Rough Valve BodyCast brass body, washerless 47mm ceramic disc valve cartridge with volume and temperature control, and hot limit safety stop. Pressure balancing cartridge maintains constant output temperature in response to changes in relative hot and cold supply pressure. One-half inch inlets and outlets (choice of direct sweat, threaded, or PEX). Available with screwdriver stops. Rough-in plaster guard designed for use as thin-wall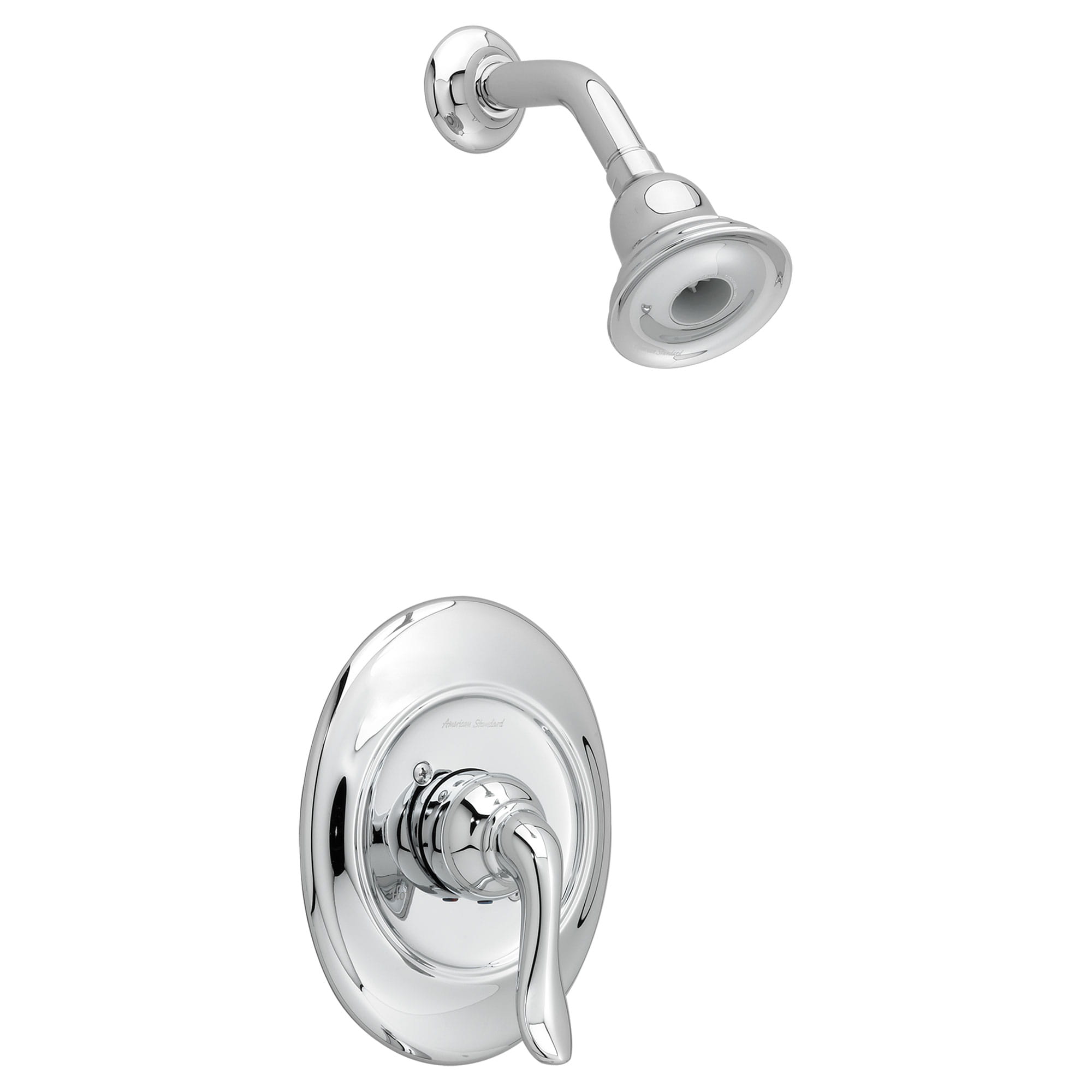 Princeton Bath/Shower Trim Kits -- 1.5 gpm
Feature
Trim Kit: FloWise water saving single function showerhead offers 40% savings at maximum 1.5gpm/5.7L/min. flow rate. Available with metal lever handle. Available in Bath/Shower and Shower Only combinations.
Rough Valve Body Cast brass body, washerless 47mm ceramic disc valve cartridge with volume and temperature control, and hot limit safety stop. Pressure balancing cartridge maintains constant output temperature in response to changes in relative hot and cold supply pressure. One-half inch inlets and outlets (choice of direct sweat, threaded, or PEX). Available with screwdriver stops. Rough-in plaster guard designed for use as thin-wall mounting adaptor. Valve body will accept a variety of decorative Bath/Shower trim kits.
Pressure Balancing Valve Cartridge: Maintains constant output temperature in response to changes in relative hot and cold supply pressure. Diaphragm system engineered to eliminate cross flow. Avoids failure due to mineral deposits - ideal for use in hard water.
Back-to-Back Capability: Hot and cold can be reversed quickly and easily.
Adjustable Hot Limit Safety Stop: Limits the amount of hot water allowed to mix with cold. Reduces the risk of accidental scalding.
Exclusive Plaster Guard: Plaster guard is designed to protect valve during installation and serve as a mounting plate for thin-wall installations. Two piece design allows valve to be tested prior to trim installation.
Wide Rough-in Range: From 1-5/8" to 3-1/4".
Wall escutcheon
Shower arm and flange
Innovations
CALGreen
CALGreen is California's state-mandated green building code
CEC Certified
California Energy Commission
WaterSense
Save water and protect the environment by choosing WaterSense labeled products
Specification
| | |
| --- | --- |
| Features | Ceramic Disc Valves,Scald Guard,Pressure Balance |
| Fitting Features | Ceramic Disc Valves,Scald Guard,Pressure Balance |
| Shower No of Showerheads | 1 |
| Shower No of Spray Settings | 1 |

| | |
| --- | --- |
| Fitting Connection Size | 1/2 |