Product Description
A traditional form with the finishes of today. Thanks to its transitional styling, this charming bath/shower set would look great in a traditional or casual bathroom. Includes a self-cleaning showerhead, anti-scald pressure-balancing valve, ADA-approved lever handle and a diverter tub spout. A coordinating Winthrop™ sink faucet is available.Available exclusively at your local hardware store Cast Brass Valve Body: Durable - Quality that will last a lifetime. Ideal material for prolonged contact with water. Ceramic Disc Valve Cartridge: Assures a lifetime of smooth handle operation and drip-free performance. Pressure Balancing Valve Cartridge: Maintains constant output temperature in response to changes in hot and cold supply pressure. Diaphragm system engineered to eliminate cross flow and spool "thumping". Avoids failure due to mineral deposits - ideal for use in hard water Back-to-Back Capability: Hot and cold can be reversed quickly and easily. Adjustable Hot Limit Safety Stop: Limits the amount of hot water allowed to mix with cold. Reduces the risk of accidental scalding. Integral Plaster Guard and Mounting Plate: Plaster guard is designed to protect valve during installation and serve as a mounting plate for thin-wall installations. No Exposed Screws: Decorative dial plate conceals screws.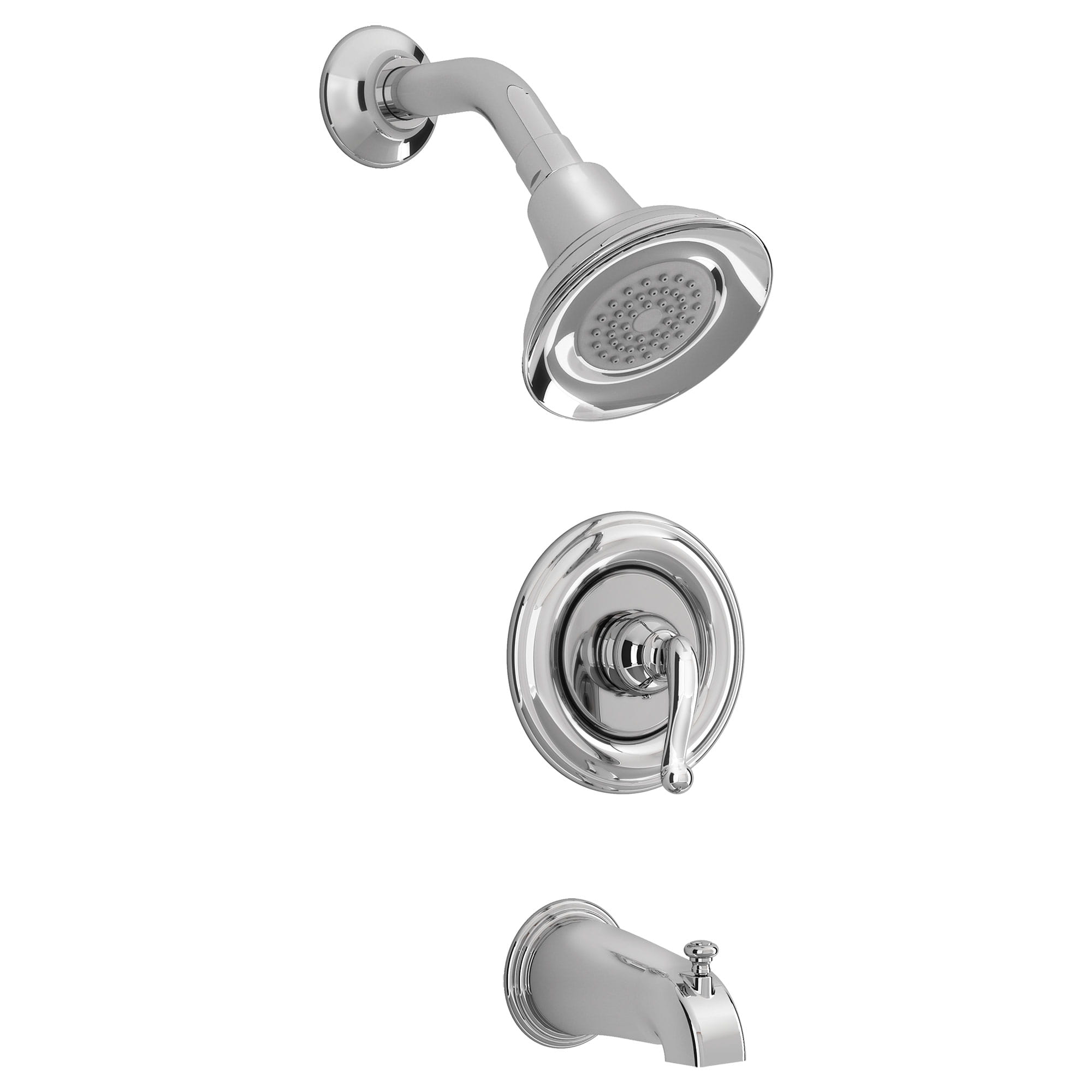 Winthrop 2.5 GPM Tub and Shower Trim Kit with Pressure Balance Valve Cartridge and Lever Handles
Shipping
Shipping of this product is restricted in some states.
Feature
Available in Polished Chrome (002)