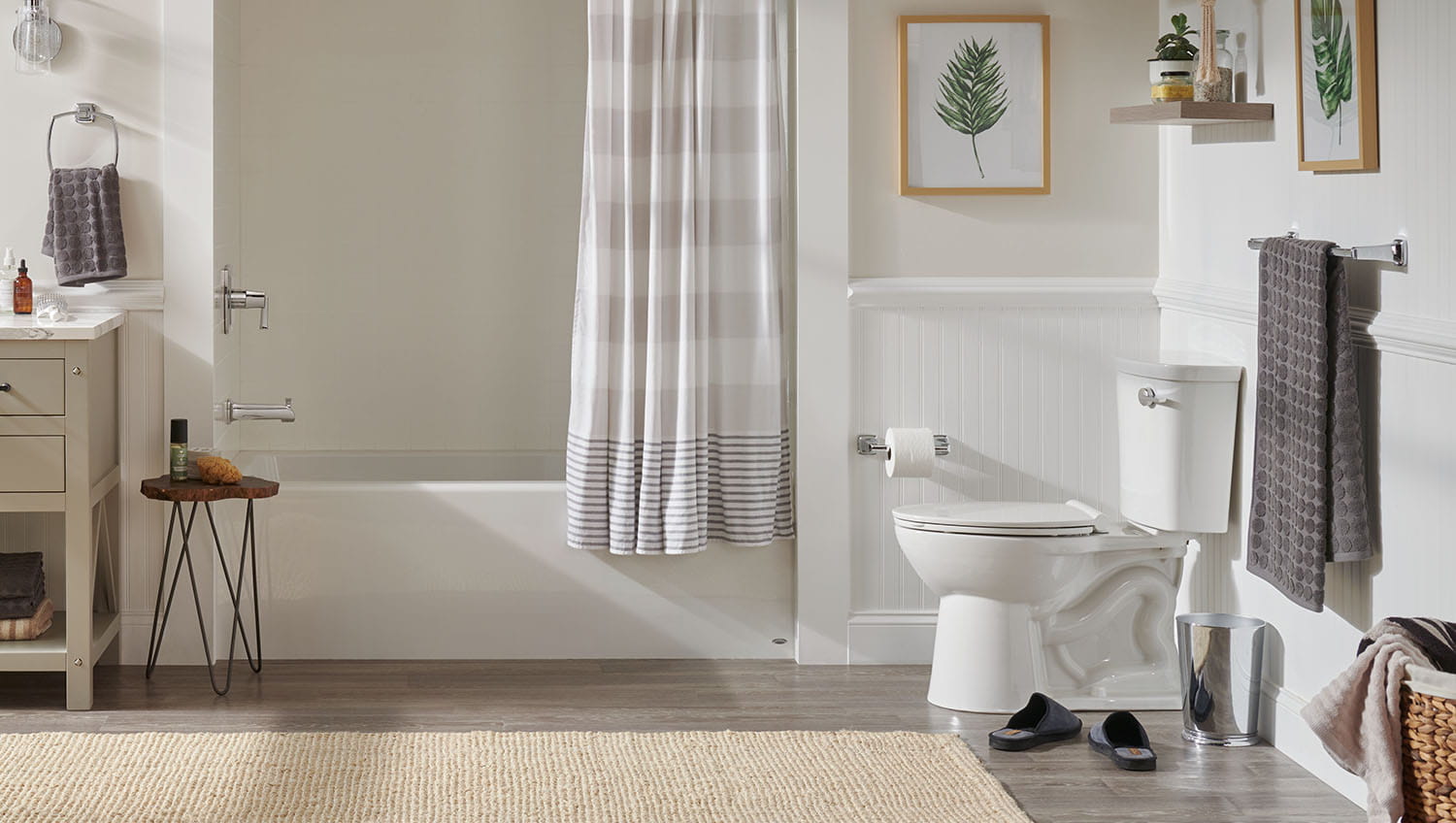 VorMax Collection
VorMax® Flush Technology Cleans 2x Better Than Conventional Toilets
This revolutionary technology reinvents the flush by eliminating the conventional rim holes around the inside of the bowl that deliver water during a flush cycle. Instead, it delivers one powerful jet of water that powerfully scrubs the entire surface of the bowl from top to bottom, including the hard-to-reach spots.
VorMax Toilet Collection
When Clean Matters.
Getting the toilet completely clean is one of the nastiest jobs, especially those dirty, hard-to-reach spots under the rim. In reality, conventional toilet design is a big part of the problem.
Introducing American Standard's VorMax™ Flush Technology – The Cleanest Flush Ever Engineered.
VorMax is the solution to maintaining a cleaner toilet bowl by simply flushing the toilet. Its revolutionary VorMax™ flushing action, CleanCurve™ Rim design, and EverClean® Surface keep the bowl so clean from top to bottom, you'll never have to worry about missing a spot again. VorMax Flush Technology has been independently tested and proven to clean 2 times better than conventional toilets*. With a flush that cleans that well you can say goodbye to skid marks, streaks, and splatter for good.