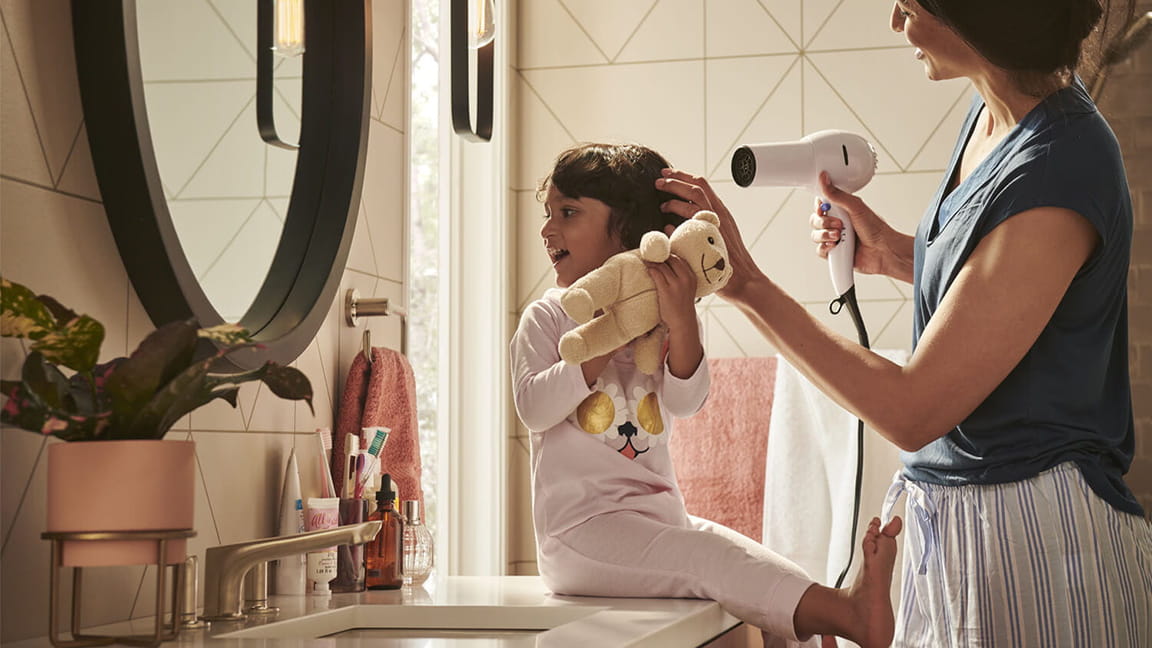 How to Choose a Bathroom Faucet
Choosing a new bathroom faucet for your home can seem like a daunting task. With so many configurations, styles, and features to consider, it can seem difficult to choose the right one. When shopping for a new bathroom sink faucet, take into account your specific needs, budget, and stylistic preferences – as well as the sink you'll be installing it on! Here are five easy steps to help you select the right bathroom faucet:


STEP 1: Consider a Bathroom Faucet that can Help Save Water

Selecting a water-saving bathroom faucet with a lower rate of gallons per minute (gpm) is not only a great choice for the environmentally conscious, but also for the budget-minded, as it can help to reduce your monthly water bill. Some states may require that you install a faucet with a lower flow rate – check your state jurisdiction for more information regarding this.

Water-efficient faucets from American Standard are offered from the standard rate of 1.5 gpm, all the way down to an impressive rate of just 0.5 gpm – with great
performance regardless of the flow rate.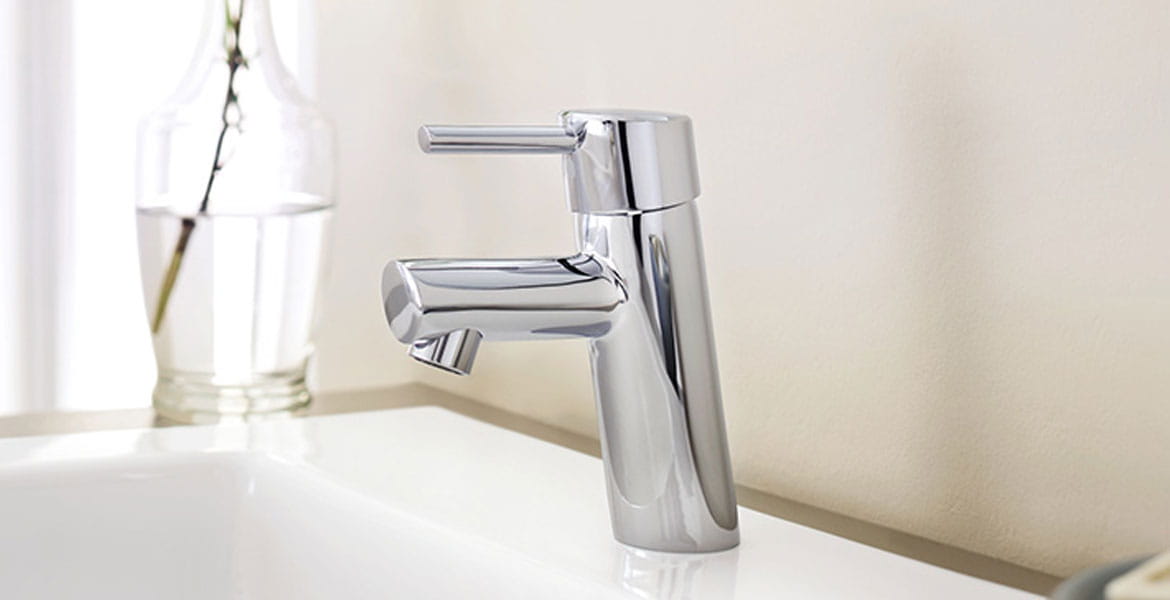 Many faucets are also EPA Water-Sense Certified, meaning they are certified to use less water – while pressure-compensating aerators deliver a powerful flow for great performance. Faucets that use a rate of 1.2 gallons per minute (gpm) save 45% more water than the standard 1.5 gpm models
View all WaterSense Certified Faucets

STEP 2: Select the Right Configuration

If you aren't renovating your entire bathroom and are just replacing the faucet on your existing sink, you'll need to take into account the number of sink holes available, and the space between them. If you're redoing your sink as well, consider the style you prefer most.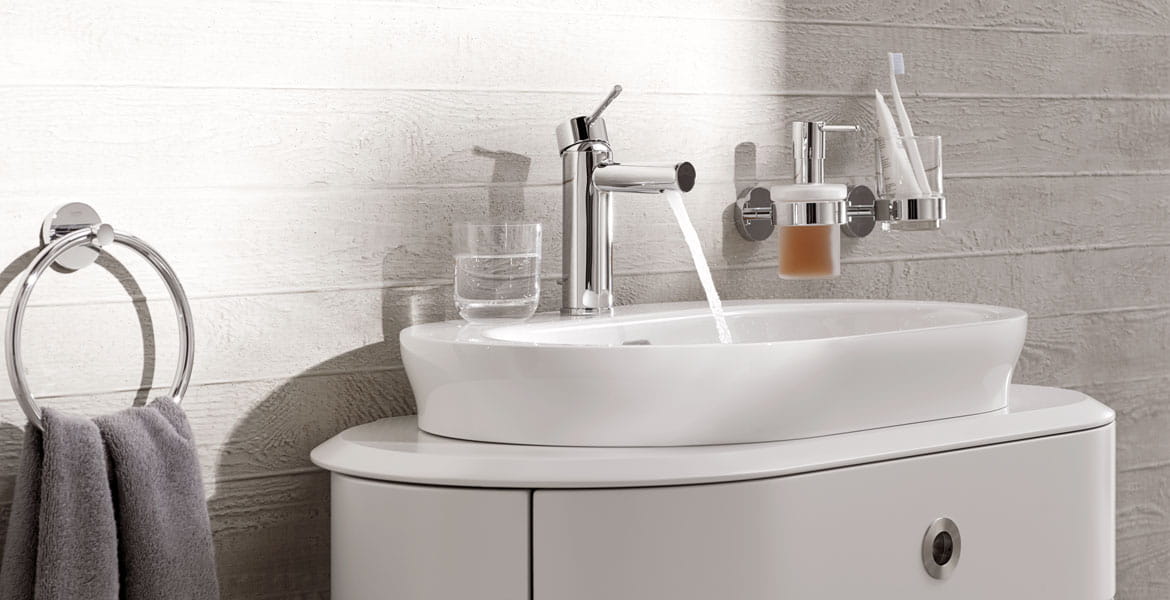 Widespread faucets are typically installed on sinks with holes drilled 6 to 12-inches apart. These faucets have an elegant, upscale feel to them, with separate left and right handles, as well as a spout.
Centerset faucets have a similar feel to the widespread faucet but are installed on sinkholes drilled at 4-inches apart. These compact faucets are space-savers and work great in smaller spaces.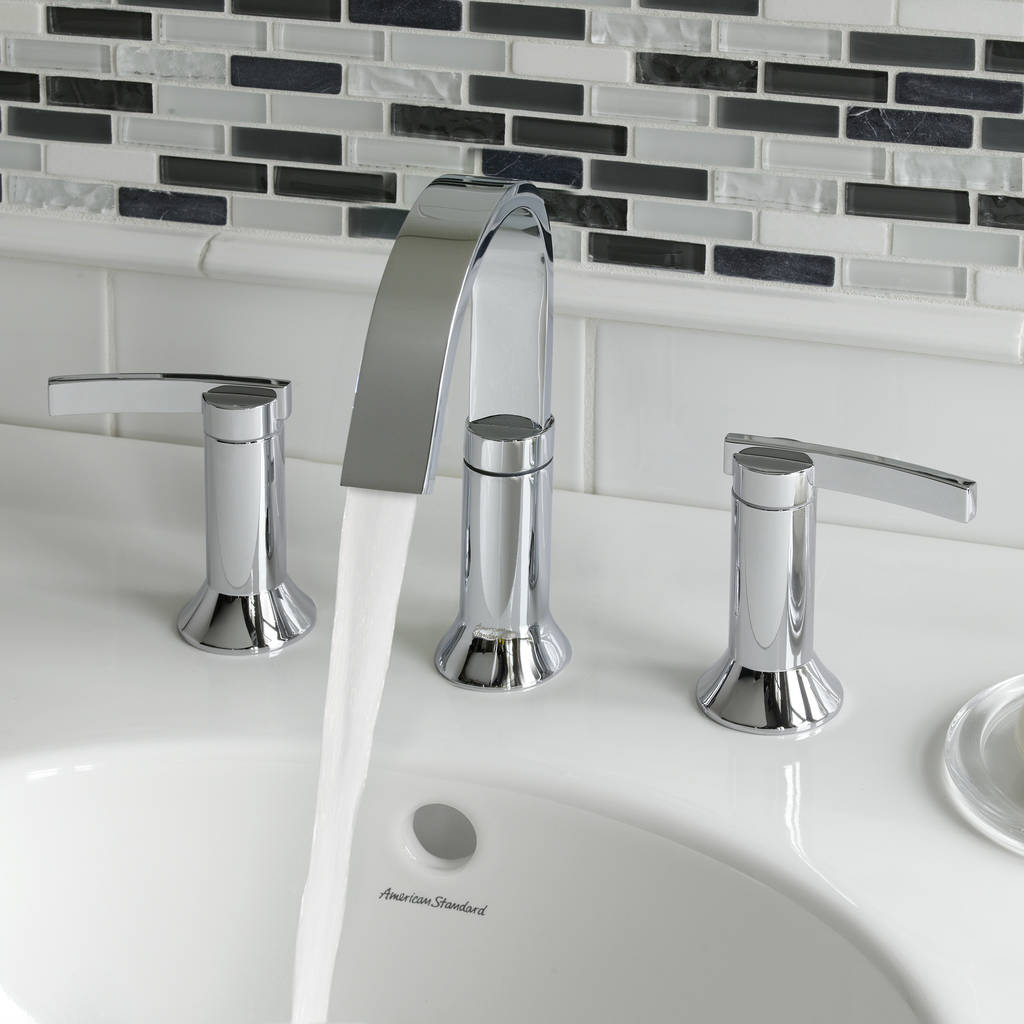 Single-hole faucets are installed on sinks which only have a center-hole drilled into them. These faucets take up the least amount of space on your bathroom sink and are available in a wide range of design styles to match your bathroom.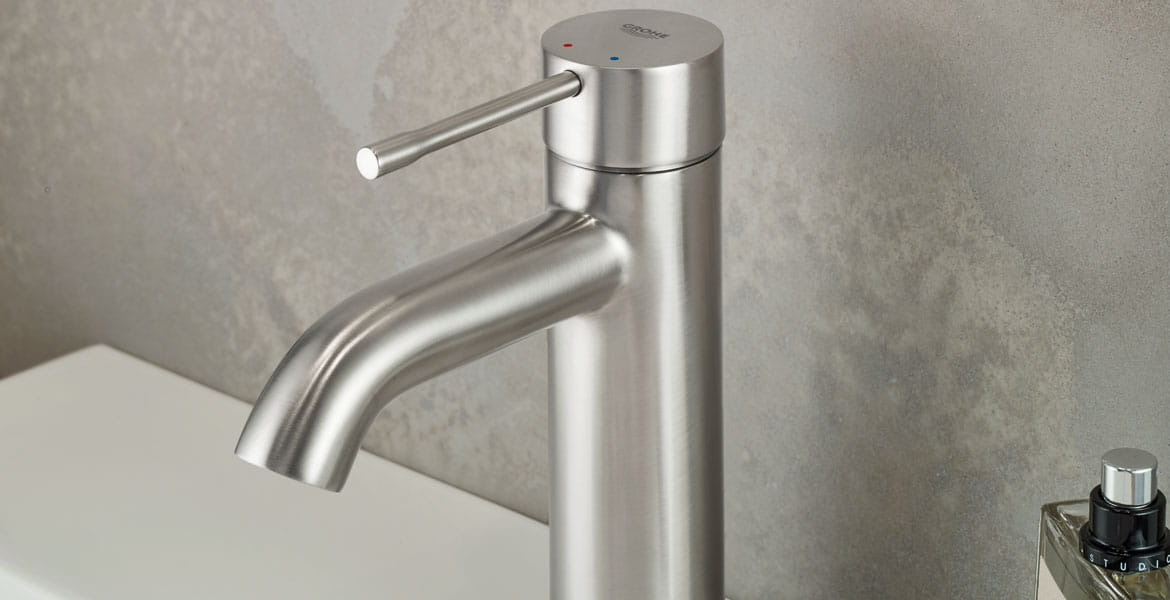 Vessel Sink Faucets are taller, designed to clear the height of an above-counter vessel sink. These sinks sit higher on the counter in your bathroom and can bring a very elegant look.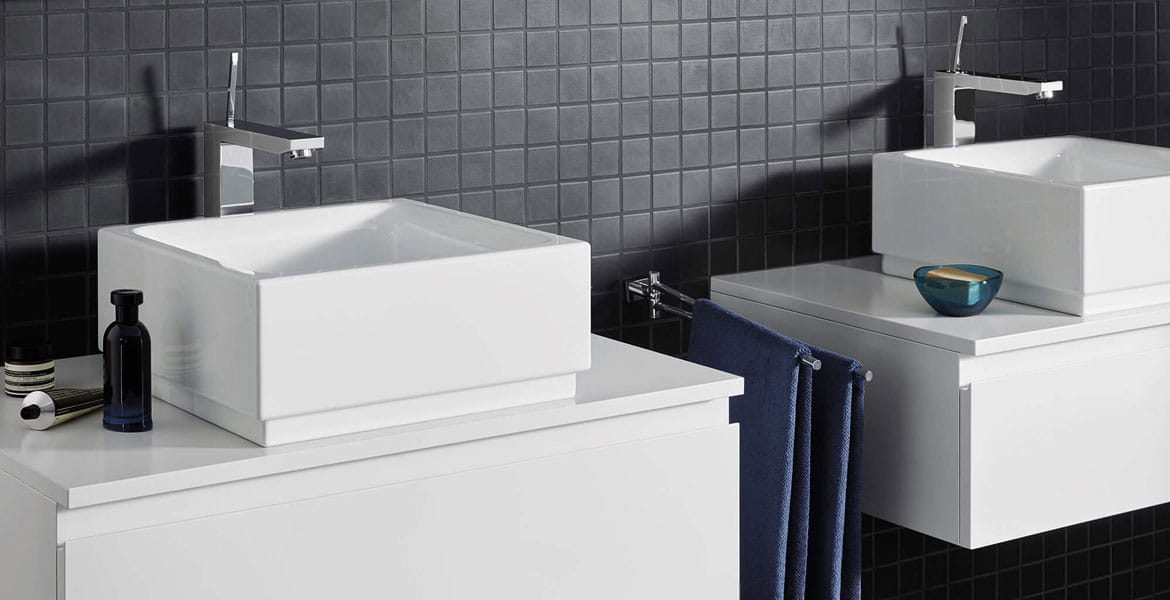 Wall-mounted faucets can be both space-saving, and provide an unexpected and attractive design element to your bathroom.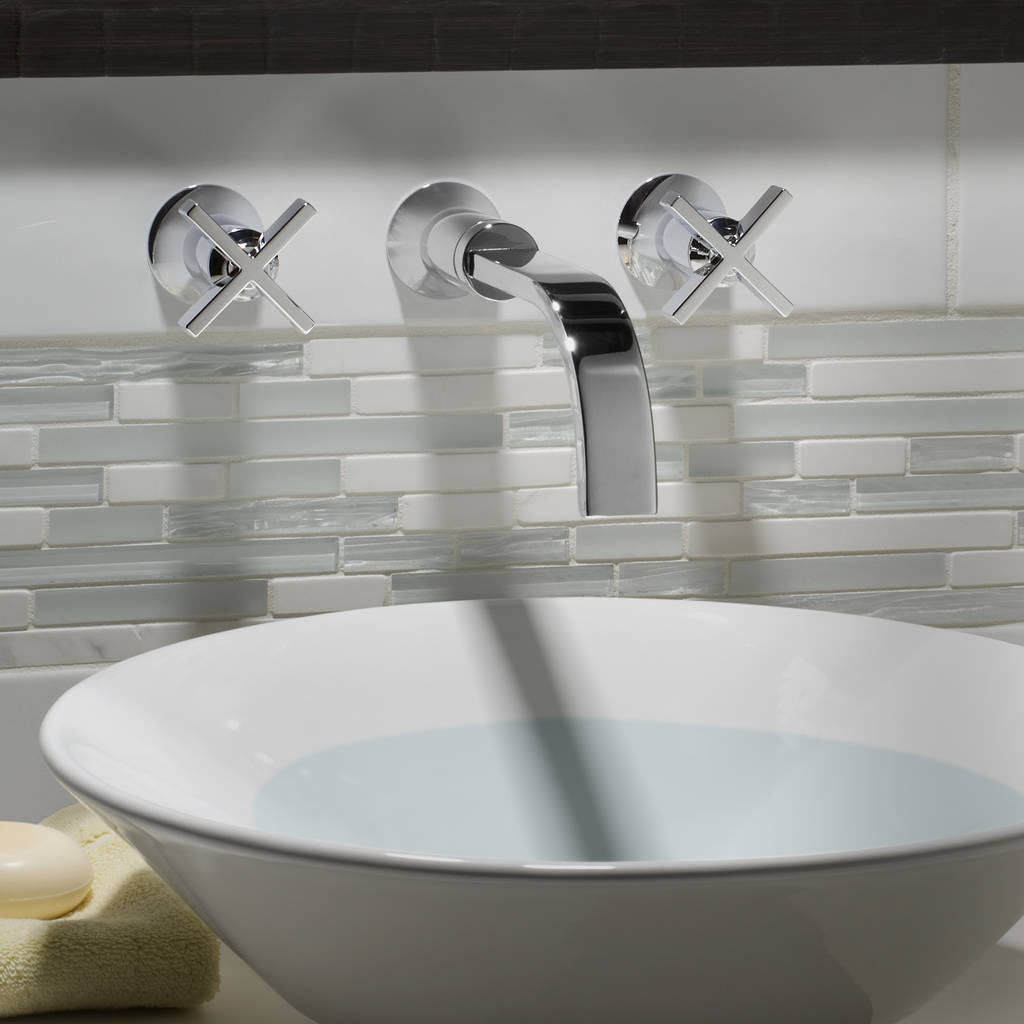 STEP 3: Take into Account Your Design Preferences

Matching your faucet to your bathroom design style is important – it's a focal point that can add beauty as well as an elevated feel to what is sometimes an otherwise uninteresting space.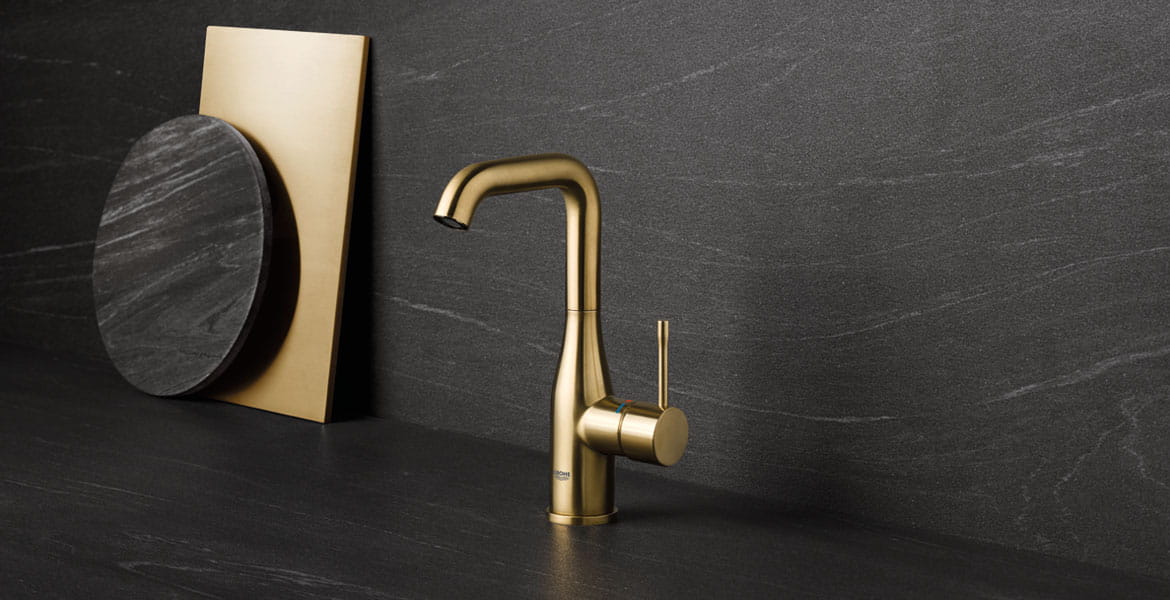 View all Traditional Bathroom Collections

For the traditionalist, selecting a faucet with classic elegance and beauty can help add sophistication. These traditional faucets offer all the great features and design styles, but with a timeless design that will never go out of style.
Some bathrooms take a clean, minimalist approach to design. Modern faucets use geometric shapes, clean lines, and simple silhouettes to create interest and aesthetic in the bathroom.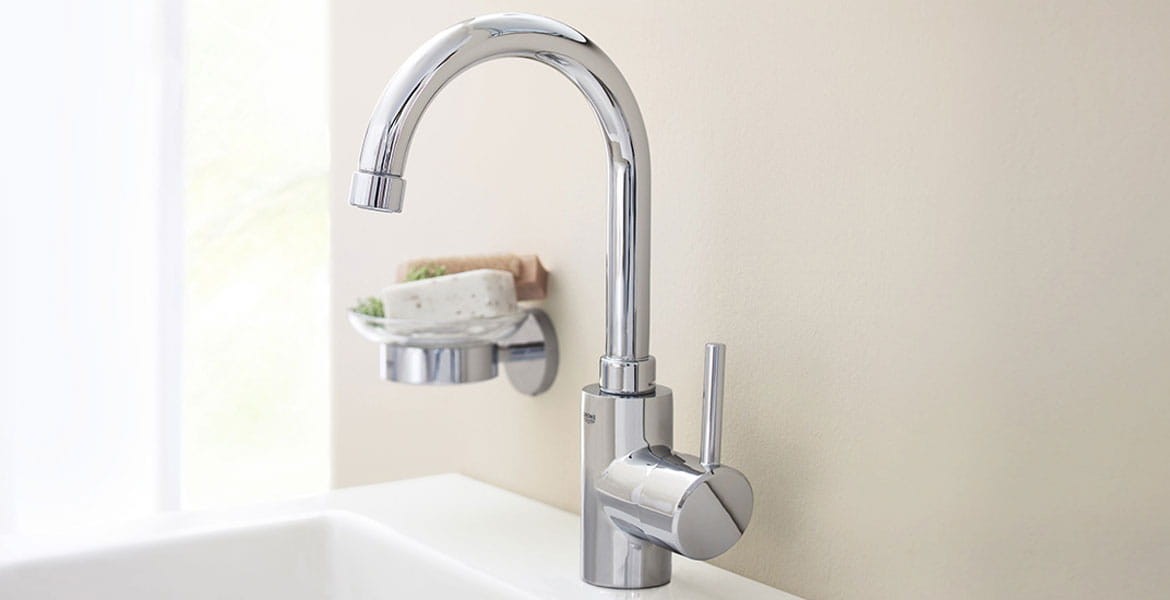 View all Modern Bathroom Collections
For a more classic silhouette paired with an updated twist, transitional faucets are the best choice. These versatile designs look beautiful in nearly any bathroom and sit somewhere in between traditional and modern.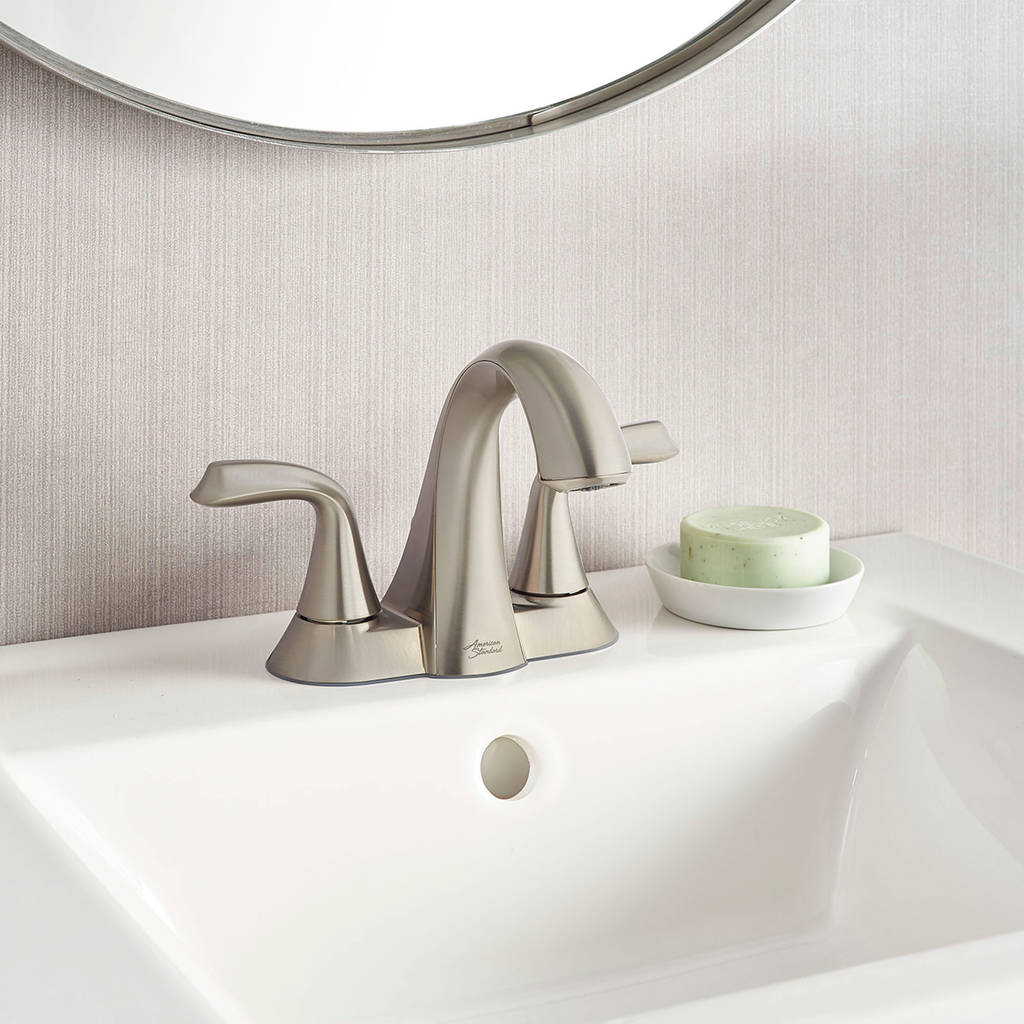 View all Transitional Bathroom Faucets
STEP 4: Choose a Quality Faucet for Durability

Selecting a new bathroom faucet is a simple way to update the look of your bathroom – but that doesn't mean you don't want it to last as long as possible. The faucet is one of the most used items in the bathroom, so choosing one with durability and quality is of utmost importance. American Standard offers tarnish and scratch resistant finishes, so they'll stay beautiful from beginning to end.

STEP 5: Look for Helpful Added Features

Whether you're a beginner at DIY projects or a near-professional, buying a faucet that's easy to install can help you get the job done in less time so that you can get back to the things you really enjoy! Many drains come with a Speed Connect Drain – a pre-assembled drain that can cut your installation time dramatically, with only four parts to deal with, compared to a standard drain with as many as 14 parts.
Learn More about the Speed Connect Drain
View all Speed Connect Bathroom Faucets

For those with mobility issues, or arthritis, and other troubles, selecting an ADA compliant faucet may be the best choice. These faucets have handles which are easy to operate, for all members of the household.
View all ADA Compliant Faucets


Ceramic disc-valve cartridges are included in the American Standard faucets. These simple, yet innovative cartridges help to provide a lifetime of drip-free performance.