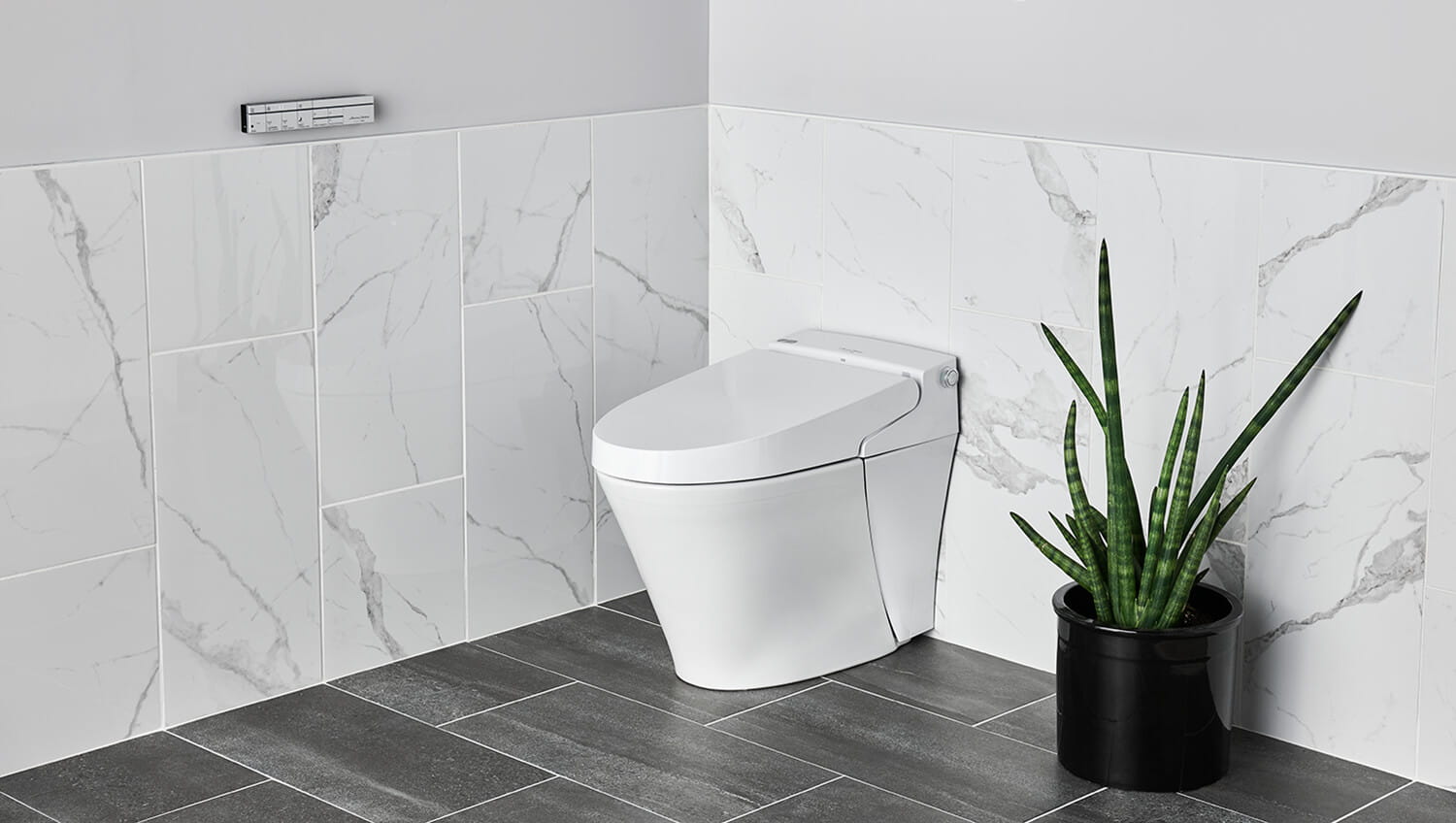 What is a Bidet Toilet?
In many countries around the world, bidets are as commonplace as toilets with a widespread understanding that water cleans better than paper alone. The trend for these hygienic bidets is picking up here in the US, too – as the understanding of the benefits and features on modern bidet toilets and bidet seats becomes more widespread.
So what exactly is a bidet toilet?
To answer this, we must first consider the definition of a bidet. A bidet is a basin with a faucet that assists in cleansing and hygiene after using the toilet. With these basins, a separate bidet faucet needs to be installed. In many places, the bidet had been a separate entity from the toilet itself. There are also bidet toilet seat options – which provide bidet functionality and can be installed on most standard toilets.
Bidet toilets, however, exist as a bidet toilet combo – combining the functionality of a toilet with the innovative features and hygiene of a bidet.
Bidet toilets come as one unit – a toilet with a seat, bidet nozzles, and some kind of operation mechanism, whether it be a remote control or a control panel on the toilet itself. Typically, bidet toilets require an electrical outlet behind the toilet for installation as the bidet features and functionality in these toilets require power.
Some of the most popular features included in a bidet toilet are heated seats, dual-cleansing nozzles for front and rear hygiene, warm water spray, automatic open toilet seats, and even a toilet seat night light.
Check Out Our Other Bidet Articles