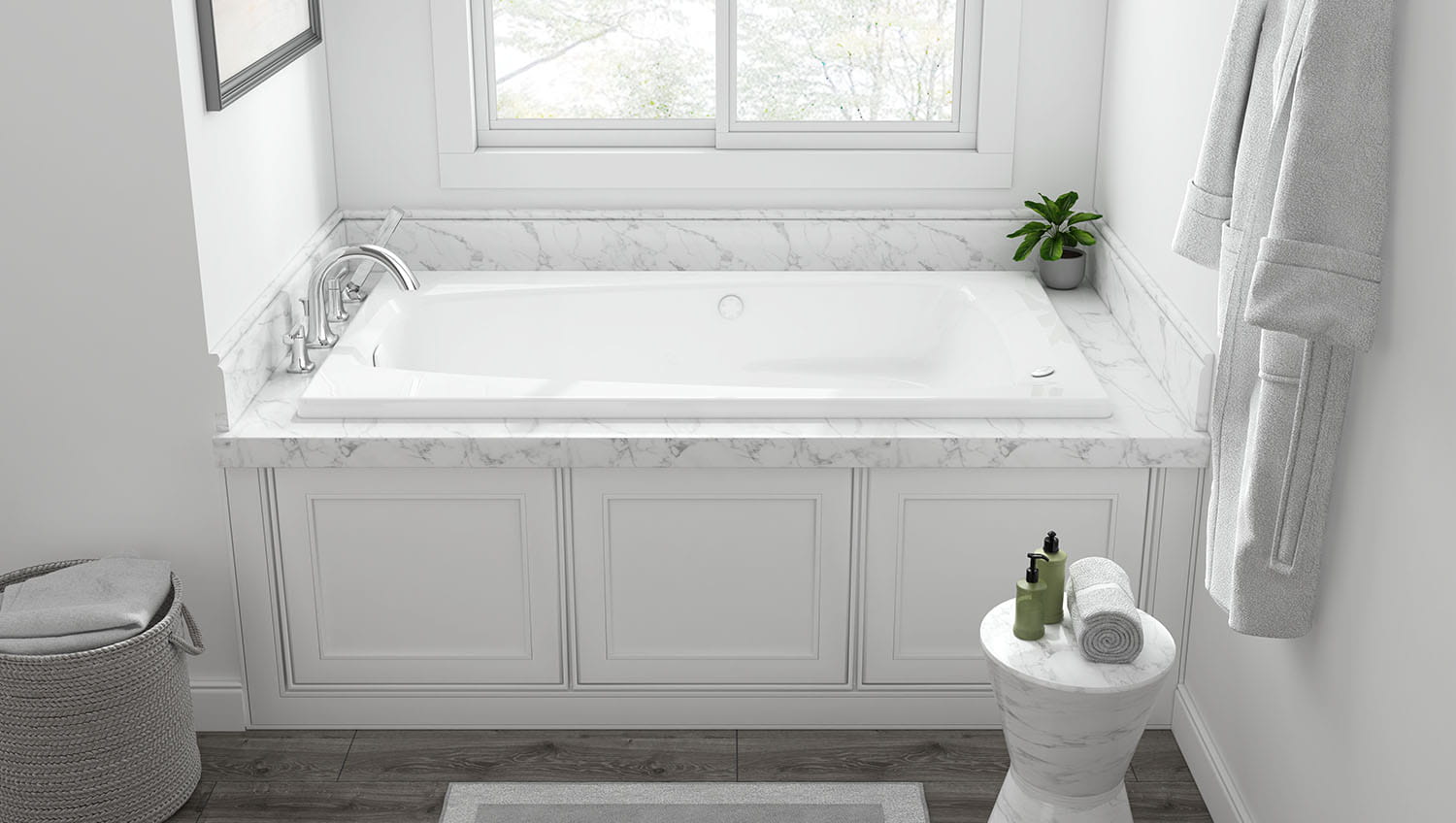 EverClean Whirlpool Collection
Clean, healthy comfort
Relax in the luxurious warmth of your bathtub, with our EverClean Whirlpools. Innovative technology keeps them cleaner than other tubs, so your spa-like experience can be fully enjoyed.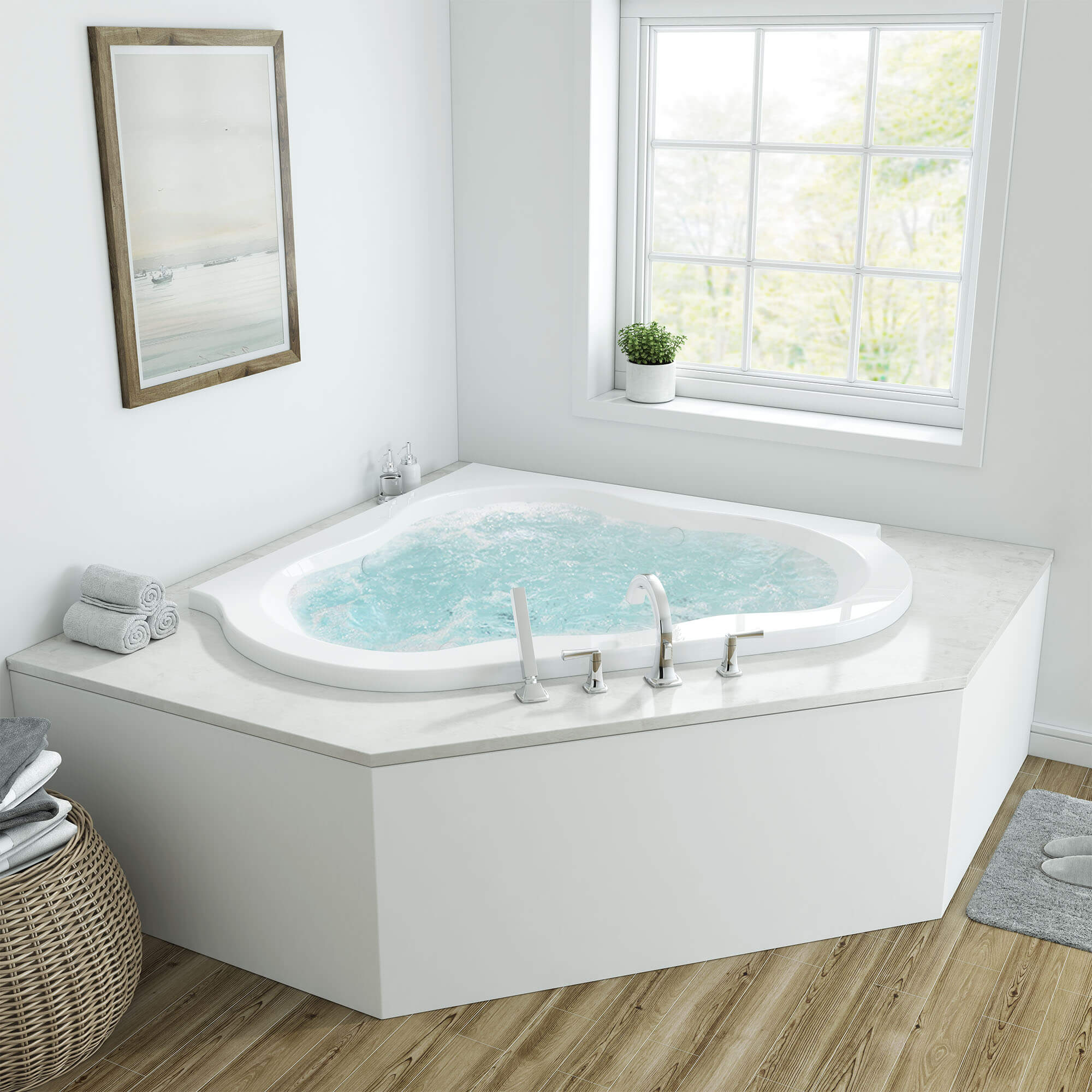 EverClean Whirlpool Collection
Our exclusive, permanent EverClean technology keeps mold and mildew from forming in our EverClean Whirlpool circulatory system. Flush mount increases comfort, and the pre-plumbed, quick-connect heater keep water at soothing temperature throughout your soak. Select from a range of styles and sizes, for a pampering experience that fits in your home bathroom.

Explore More Bathroom Collections from American Standard